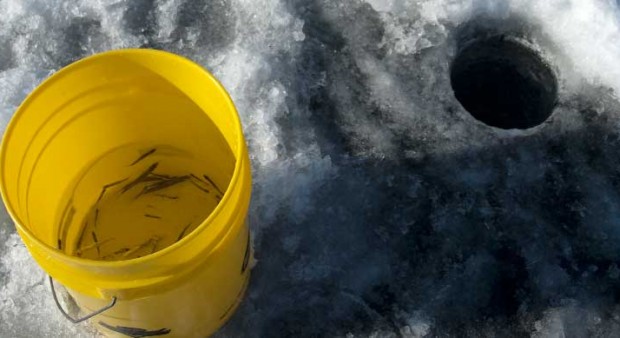 How and where anglers can use live bait for fishing in Ontario's waters could be changing soon.
Ontario's Ministry of Natural Resources and Forestry is in the midst of a review of the province's bait policies. As a part of the review, 2 separate Environmental Bill of Rights postings are currently under review.
Posting 012-2836 is looking at the type of bait anglers can use, the scale at which anglers move, store, and harvest bait province wide.
Posting 012-2835 is looking at the commercial harvest of bait and angler use of bait within protected areas, such as provincial parks and conservations areas.
Conservation group Ontario Nature has made its stance clear on the issue in an action alert it sent to its members, asking them to respond to the posting on bait use in provincial parks and conservation reserves.
"There is ample evidence to support an outright ban of live bait," the alert said. "Ontario has twice as many invasive freshwater fish as Alberta, and one and half times more than British Columbia. Far ahead of Ontario, most provinces and territories have banned the use of live bait because of known risk and impacts."
The Ontario Federation of Anglers and Hunters (OFAH) sees it differently, stating there is no need to ban live bait in provincial parks and conservation reserves.
OFAH fisheries biologist Tom Brooks pointed out the difficulty of banning bait in a provincial park that is attached to a larger lake or river that is not part of the park. He gives the example of McRae Point Provincial Park on Lake Simcoe and Emily Provincial Park on the Pigeon River.
"Furthermore, there is no credible evidence to suggest that banning the harvest and/or use of bait in provincial parks and conservation reserves would significantly reduce the threat of invasive species introductions," Brooks added.
Responses to the EBR postings will be accepted until Dec. 19.
Go here to comment on the posting that looks at bait use province wide.
Go here to comment on the posting that is looking at bait use in protected areas.