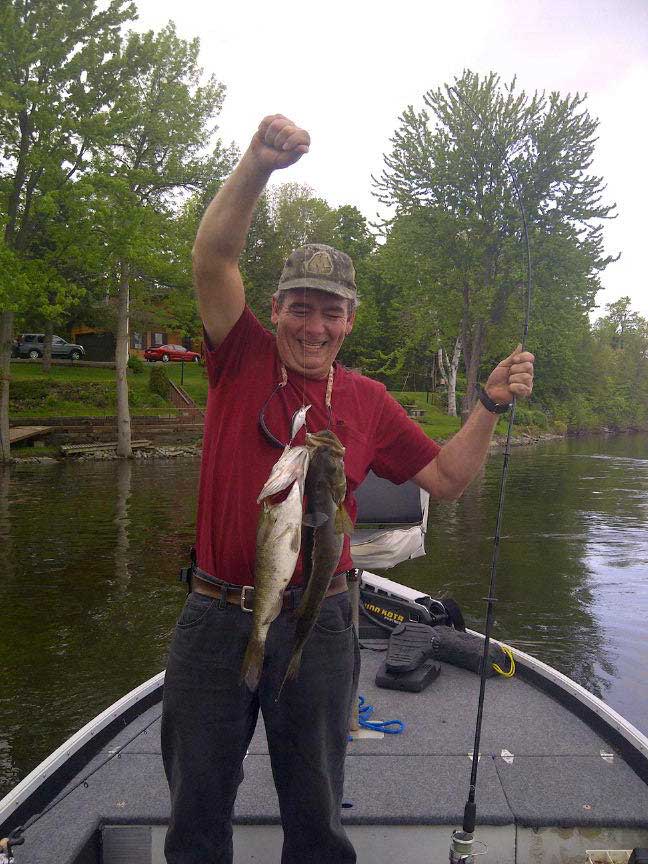 Pete was fishing on the Ottawa River with a crankbait when he felt a bite, it turned out to be two bites. Double whammy! One was 3.7 lbs. and the other was 3.3 lbs.
(Click on the image to enlarge.)
Visit our Memory Bank for more photos submitted by our readers. Do you have a photo you want to share? Send it to us!