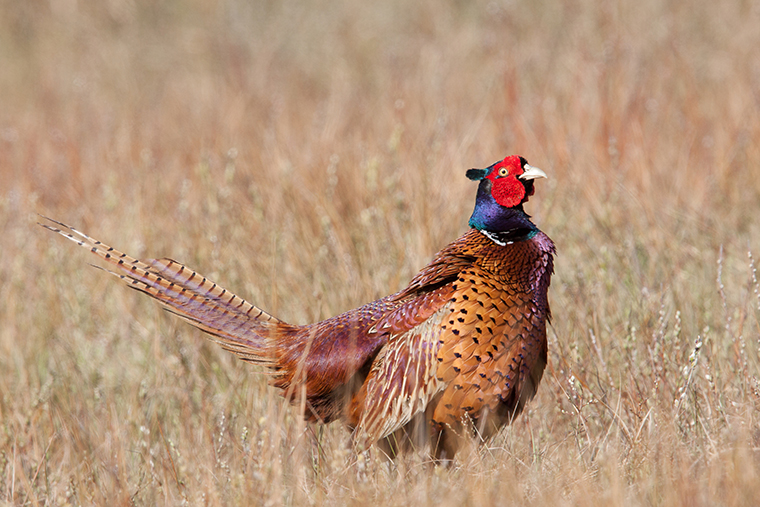 It will be business as usual for the pheasant hunts at Pelee Island this fall, after some local debate about whether or not the hunt is still viable.
Ontario Federation of Anglers and Hunters Director-at-Large Jack Osadzuk, a 30-year veteran of the hunt, believes there was some question as to whether Canada's southernmost pheasant hunt would continue, partly due to a decline in year-round islanders and an increase in newer seasonal residents less aware of its history, traditions, and importance. The island has approximately 325 permanent residents and 1,200 seasonal residents.
Pelee Island Deputy Mayor David Dawson concedes changing population and land use, more posted property, and declining participation has created a financial shortfall, which is the main concern.
"We, in municipal government, have a fiduciary responsibility to the taxpayer not to run money-losing propositions and the hunt was losing money. Any time we find this, we have an obligation to correct it," he said.
Dawson says measures have been implemented that should do that, including finding greater efficiencies in running the pheasant farm and a 4% increase in license fees to address costs associated with online licence sales.
Hunt once lifeblood of economy
He says the hunt, which began in 1932, was once the lifeblood of the island's economy and adds it is still a significant contributor, bringing in $325,000 in the three main hunts alone.
"The hunt is as important to us as our spring birding activities. We have to be able to get that message across to the people opposed to it," he said.
Participation, which peaked at 2,100 for the main hunts, has stabilized at around 1,000. To recruit new hunters, organizers are offering a discount for those who bring an apprentice hunter along to encourage younger generations to join in. Also, a second, much larger ferry has been added to make getting to the island more convenient.
This autumn, there will be opportunities to participate in three main hunts and four clean-up hunts. Dawson says there are also excellent winter rabbit and pheasant hunts and a spring turkey hunt, but participants must fly to the island for the winter hunts since the ferry stops running at the end of December.
New hunters sought
Dawson encourages new hunters to find out what Pelee has to offer and advises anyone thinking of participating to visit the website at
www.pelee.org/pheasant-hunts.
The site explains how to purchase licences, find accommodation, and book transportation.
"New hunters need to do their homework. Planning well ahead or joining existing groups are great ways to ensure you make the most of this classic hunt," he said.
Osadzuk says enthusiasm for the hunt has not waned among those who make it an annual tradition.
"Pelee is a special place and there has always been a romantic philosophy about this hunt. When I started hunting there, people who hunted there were well known in outdoors circles. It's still far more like a real hunt than a pheasant farm hunt and I think everyone should go and experience the remarkable history and charm of the island," Osadzuk said. "The hunting is fantastic too. Where else can you go and have such a great hunt at so reasonable a price?"
For more outdoors news, click here
For more hunting stories, click here