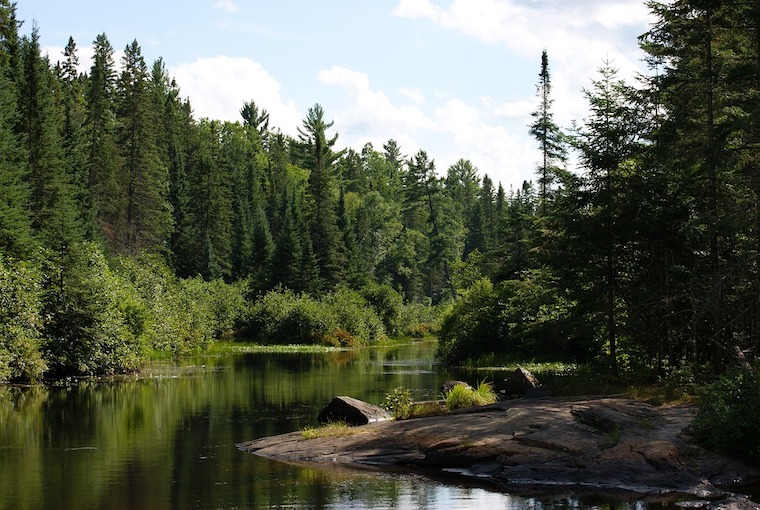 The province is spending $3.3 million "to build, maintain and revitalize" infrastructure in Algonquin Provincial Park, including more roofed accommodations and bridges, the Ministry of Environment, Conservation and Parks (MECP) announced on May 5.
The funding will support the construction of eight new roofed accommodations — four yurts and four cabins — at Mew Lake Campground. It will also include the replacement of two bridges at Rock Lake and Pog Lake campgrounds and roadway paving and improvements along Highway 60.
Ontario Parks also plans to update three additional yurts at Mew Lake Campground this year to offer modern camping amenities.
In late April, the MECP also announced the provincial government is investing $389,000 in infrastructure improvements at Kakabeka Falls Provincial Park to create a new and improved viewing platform and boardwalk that will offer visitors unparalleled views of the province's second tallest waterfall, the historic Kaministiquia River and gorge below. The platform will include interpretive signage, providing the history and ecology of the park, as well as the important role the waterfall plays in the local ecosystem.
The MECP also announced that the provincial government will build Ontario's first urban provincial park, in the Township of Uxbridge. This 532-hectare (1,315-acre) park in the Oak Ridges Moraine would allow people to enjoy the area's natural beauty while strengthening the long-term protection and health of local wildlife.
The government will be conducting site assessments and evaluations to measure the feasibility over the next few months, and will include consultation with Indigenous communities, the public, local stakeholders, partners, and environmental organizations, to help inform the final decision.
These projects are part of Ontario's $41.7 million investment over two years to upgrade and maintain Ontario Parks infrastructure.