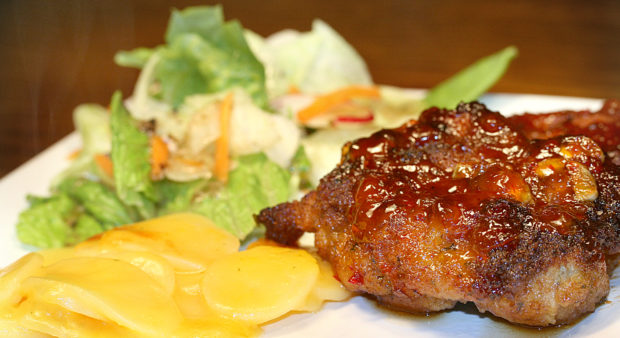 My son got his first taste of goose hunting this fall. He absolutely fell in love with it. After a successful weekend, he asked for a simple recipe that he could use with goose breasts. Here it is.
Ingredients
3 goose breasts (if large, cut lengthwise into three or four pieces)
3 eggs, beaten
1 cup bread crumbs
1/4 cup olive oil
1 tsp. salt
1 tsp. pepper
1/2 tsp. paprika
2 bay leaves
3 whole cloves
2 cloves garlic, chopped fine
1/4 cup red wine vinegar
1/2 cup ketchup
2 tbsp. Worcestershire sauce
1 tbsp. soy sauce
1/2 cup red wine
1 jar (10 ounces) red-pepper jelly. For tamer taste buds, use 1 jar of red-currant jelly.
Instructions
1. Heat oven to 350°F. Dip breast meat in beaten eggs, then in bread crumbs. In a frying pan, heat olive oil, then brown breasts on all sides. Place meat in a baking dish.
2. In a bowl, combine salt, pepper, paprika, bay leaves, cloves, and garlic. Then, add red wine vinegar, ketchup, Worcestershire and soy sauce. Pour mixture over meat.
3. Cover and bake for one hour or until tender. Remove from oven. Discard cloves and bay leaves. In a small saucepan, heat red wine with red-pepper jelly sauce. When smooth, pour over goose breasts. Return to oven, uncovered, for 10 minutes.