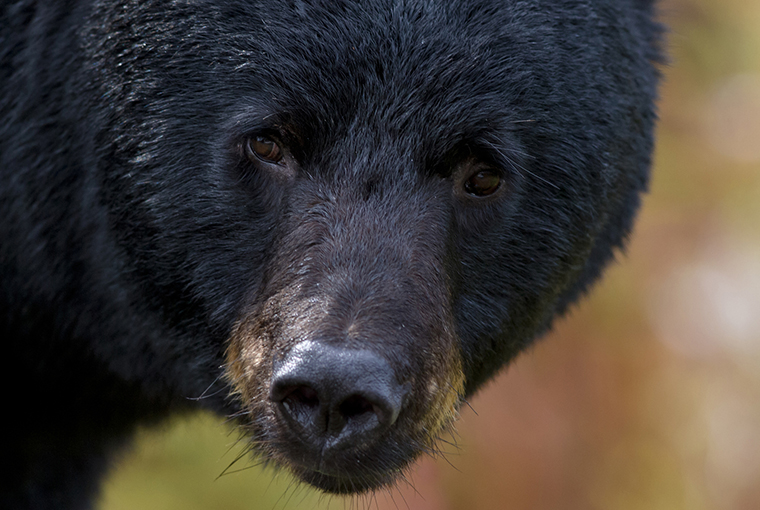 The Ontario Provincial Police (OPP) are investigating what appears to be a fatal bear attack near Red Lake on July 20.
Members of the Red Lake & Ear Falls Detachment of the OPP, with the assistance of the Northwest Region Emergency Response Team, located a deceased 67-year-old Red Lake man who did not return home after setting out to pick blueberries that morning. When they located the man later that evening, they also encountered a bear in the vicinity, which they dispatched.
The incident occurred on Tuzyk Road, off Highway 105, between the Township of Ear Falls and the Municipality of Red Lake.
Investigation underway
The Ministry of Natural Resources and Forestry (MNRF) was contacted shortly after and the animal was sent to University of Guelph for necropsy and other testing.
"The bear will be tested for rabies, along with a battery of tests on internal organs looking for abnormalities. Any external abnormalities would also be noted," said MNRF Senior Media Relations Officer Jolanta Kowalski.
If the investigation concludes the incident was a fatal bear attack, it would be the 11th recorded fatal bear attack in Ontario. The 10th happened on September 1, 2019, when Catherine Sweatt-Mueller, 62, of Maple Plain, Minnesota was killed on Red Pine Island on Rainy Lake in northwestern Ontario.
Avoid human-bear encounters
"This is an incredibly tragic event and our hearts go out to the victim and his friends and family," says Ontario Federation of Anglers and Hunters Wildlife Biologist Dr. Keith Munro.
"Attacks by black bears on people are rare, but bears are powerful animals and human-bear encounters can be dangerous. If you're out in bear country, make sure you know what to do to reduce the chance of an encounter and how to respond if one occurs. The Ministry of Natural Resources and Forestry's Bear Wise website has valuable information to help keep you safe."
The OPP is also reminding people to be aware of their surroundings in the outdoors and to call 911 or their local police if they encounter a bear that poses an immediate threat to public safety by exhibiting aggressive behaviour.
Chronology of fatal bear attacks in Ontario
• September 1, 2019, Catherine Sweatt-Mueller, 62, of Maple Plain, Minnesota was killed on Red Pine Island on Rainy Lake in northwestern Ontario.
• September 6, 2005, Jacqueline Perry, 30, was killed in a predatory attack at Missinaibi Lake Provincial Park north of Chapleau.
• June 14, 1992, Sebastien Lauzier, was a Timmins student working on a mineral exploration team off a remote bush road 12.4 kms north of Lake Abitibi when he was killed.
• October 11, 1991, a bear killed Toronto couple Raymond Jakubauskas, 32, and Carola Frehe, 48, camped on Bate's island in Algonquin Provincial Park's Opeongo Lake.
• May 13, 1978, again in Algonquin, another bear killed and partially ate three boys from Petawawa.
• October 1, 1968, Jack Ottertail was killed while on a walk near Atikokan.
• The only other documented bear killing in Ontario was in 1881, when a trapped bear killed pioneer John Dennison on the Green Lake portage, just north of Bate's Island, before the area became a park.
Source: MNRF/Ontario OUT of DOORS files
Click here for more on this story
For more information on bears in Ontario, click here
For more outdoors news, click here