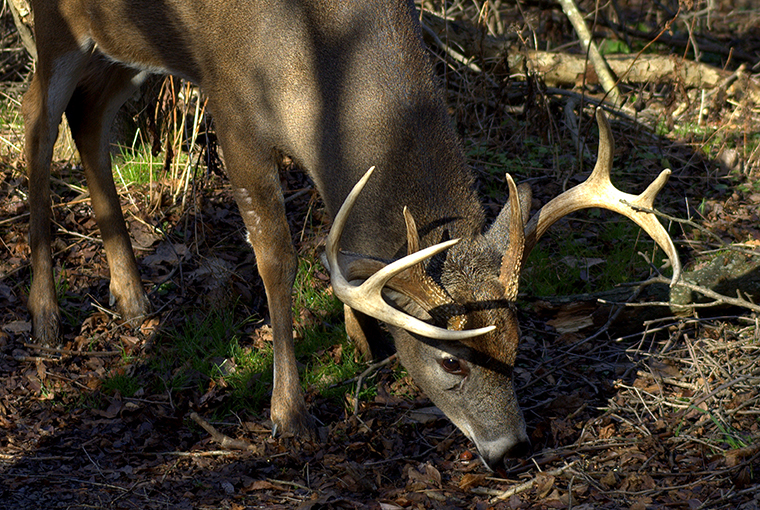 Ontario's Ministry of Natural Resources and Forestry (MNRF) has responded quickly to a chronic wasting disease (CWD) outbreak in nearby Quebec. The discovery was made on a red deer farm that's within 15 kilometres of the provincial border.
As of October 5 the MNRF was phasing in expanded surveillance measures, said MNRF Senior Media Relations Officer Jolanta Kowalski. These are in addition to measures already in place in southwestern Ontario.
Kowalski confirmed the MNRF is hiring 14 additional staff who will work in teams of two in eastern Ontario to collect samples of harvested deer for testing.
New CWD stations
"As a first step, freezers have been immediately placed at five new drop off locations and will remain available for hunters to drop off deer heads for as long as needed,"Kowalski wrote in an email.
The teams will travel within WMU 65 to work with hunters to collect samples and encourage them to utilize the drop off locations. Those locations can be found at www.ontario.ca/CWD.
"We're making it as convenient as possible for hunters to participate in the program," Kowalski said.
The MNRF and its staff in the area will also work to increase hunter and public awareness regarding CWD.
"We are taking immediate action to protect the health of deer in Ontario…Chronic wasting disease has never been detected in wild deer in Ontario and we want to keep it that way, " said Minister of Natural Resources and Forestry Jeff Yurek.
Chronic wasting disease is a progressive, fatal disease of the nervous system of deer, elk, moose, and caribou. Visit www.ontario.ca/CWD for more information on Ontario's chronic wasting disease surveillance program. If you see a sick deer, report it to the Canadian Wildlife Health Cooperative at 1-866-673-4781 or the Natural Resources Information and Support Centre 1-800-667-1940.
To read more about CWD found in Quebec click here.