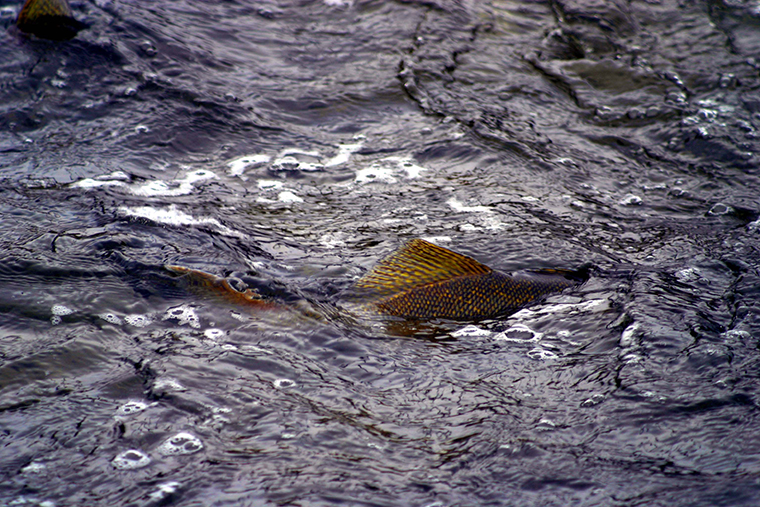 A Peterborough-based research scientist contributed to a new fish database. The database tracks the toll of climate change on freshwater fish, according to a story from University at Buffalo's staff and student publication, UBNow.
Cindy Chu of the Ontario Ministry of Natural Resources and Forestry's Aquatic Research and Monitoring Section, co-authored a scientific data paper for the Fish and Climate Change Database, Charlotte Hsu reported on Tuesday, April 28.
The searchable directory of peer-reviewed journal publications describes projected or documented effects of climate change on inland fishes. Scientific Data launched the open-access journal on April 21.
State university leads project
The project was led by University at Buffalo Fish Biologist Trevor Krabbenhoft. United States Geological Survey Fish Biologist Bonnie Myers, a PhD candidate at North Carolina State University, also piloted the project.
Researchers, fisheries managers, conservationists, journalists, and others can use the database to find scientific articles. These articles are searchable by fish species, habitat type, location, and type of climate change impact. Impacts include changes in temperature or precipitation, UBNow reported.
Fish database updated
Curators include Krabbenhoft, Myers and Abigail Lynch, a research fish biologist at the USGS National Climate Adaptation Science Center. They will also update the database as new studies are published, Hsu wrote.
Scientists based at George Mason University in Virginia, the University of Missouri, University of Alaska Fairbanks, and North Carolina State University co-authored the Scientific Data paper, alongside Chu.
For more outdoors news, click here