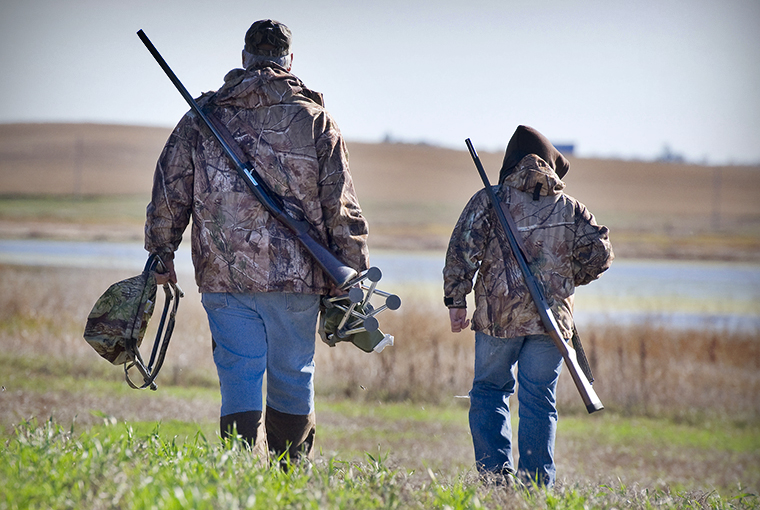 A number of events are planned late this summer and into the fall around Ontario to encourage youth to take up hunting.
In the Hudson-James Bay District and Northern District, Waterfowler Heritage Day will fall on Sept. 5, in Central District on Sept. 12, and in Southern District on Sept. 19.
Waterfowler Heritage Days were introduced three years ago to provide young hunters under the age of majority (12 to 17 years) with the opportunity to practise hunting and outdoor skills, learn about wildlife conservation, and reinforce safety training in a structured, supervised environment. In most districts, the event falls on the Saturday before the general waterfowl opener.
On the specified days, licensed adult hunters who serve as mentors have the opportunity to pass on their skills and knowledge by offering guidance and advice to younger hunters.
The following rules are in effect:
• young hunters under the age of majority do not require the normally mandatory federal Migratory Game Bird Hunting Permit;
• youth participants must comply with all existing safety and licensing requirements found in the Firearms Act and provincial hunting regulations;
• youth participants must be accompanied by a licensed mentor over the age of majority;
• mentors may not hunt or carry a firearm, and may accompany no more than one young hunter.
Several events, including one on Waterfowler Heritage Day, are scheduled around the southern and central part of the province for late this summer and fall. They include:
September 19, 2015 | Bewdley
OFAH/Delta Heritage Day Youth Hunt –  Limited number of spaces remaining for this event. For more information, email Randy Jennings at randy@ahradio.ca.
Cost: Free
October 2 – 3, 2015 | Rondeau Provincial Park
RBWA Youth Hunt 2015 – in memory of Jacob Suitor
Event is sponsored by the Rondeau Bay Waterfowlers Association with support from Delta Waterfowl and Ducks Unlimited. Sign-up by contacting Brad Martin at (519)-287-5022 by Sept. 3.
Cost: Free
October 18, 2015 | Colborne
OFAH Birds Eye View Pheasant Hunt
Cost: Free
November 1, 2015 | Fingal Wildlife Management Area
Middlesex County's 8th Annual Youth Hunting Day
Cost: Free
November 28, 2015 | Gold Creek Farms, Mt. Brydges
Elgin County's 11th Annual Youth Hunting Day
Cost: Free
Click here for more details.