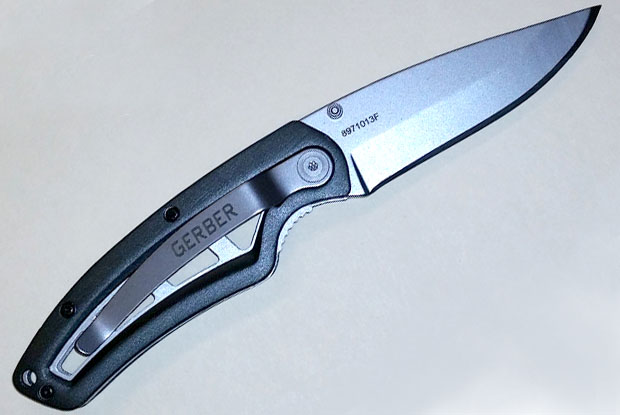 Gerber has announced its seven-inch folding Cohort hunting knife, available in both Canada and the U.S., has been recalled due to safety concerns.
The U.S.-based Consumer Product Safety Commission (CPSC) says the locking mechanism can fail to hold the blade, posing a laceration hazard. In announcing the recall yesterday, it said Gerber has received six reports of laceration injuries, two of which required stitches.
The Cohort is an open frame folding clip knife with either a black or dark gray anodized aluminum handle. The tail end of the handle includes a lanyard hole. When the knife blade is fully extended, it is held in the open position with a liner lock function.
A product date code appears on the blade, beneath the thumb stud, on the clip side of the knife. The last figure in the code is a letter, and the recall applies to all Cohort knives with the letters 'E' and 'F'.
The knife has been available at several retailers across North America, including Bass Pro Shops, Cabela's, Home Depot, and on several online sites. The CPSC estimates 11,000 knives have been shipped for sale in Canada.
The CPSC says consumers should stop using the knife and contact Gerber for a replacement toll free at (877) 314-9130 between 9 a.m. and 5 p.m. PT Monday through Friday, or online at www.gerbergear.com, clicking on Product Notifications for more information.