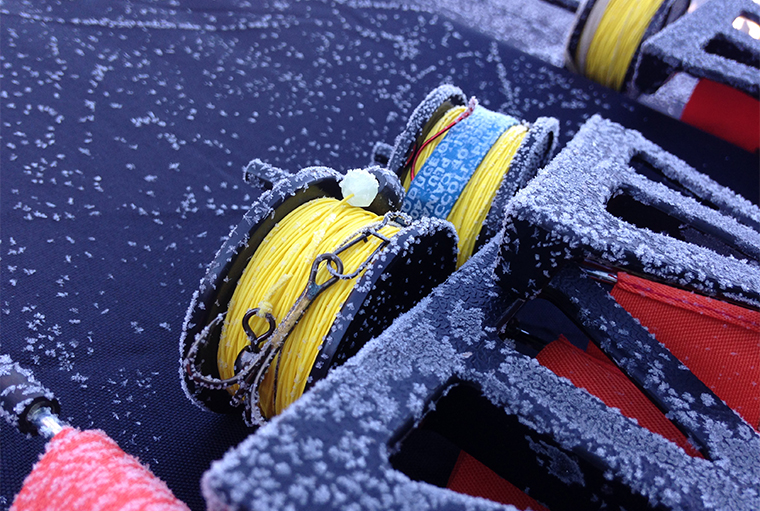 It's funny the same super-cold days and nights we've been cheering for to safely freeze Ontario's lakes can also pose major challenges to winter anglers once the ice season starts. Mobility, gear performance, and fish activity are all impacted by frigid conditions.
Want to keep your ice game hot when the mercury really drops this winter? Try these quick tips.
Insulate it all
From your outerwear to your ice shelter opt for gear that offers the best heat retention possible. Creating heat by moving your body or by using a heat source is easy. The trick is holding on to that heat for as long as you can.
Against your skin look for moisture wicking materials, they're available from head to toe. Getting sweat away from your skin will help keep you much warmer all day. With good base layers and a wind-proof outer shell, your chances for all-day comfort go way up. There are a number of excellent, ice-specific pant and jacket combos on the market worth looking at.
When it comes to shelter most reputable, portable ice shelter suppliers offer thermal, heat-retaining, fabric options. Not only do these block out heavy winds and cold air they require far less heat inside to make things comfy. Though a bit heavier than standard shelters, the difference is amazing in deep-freeze weather.
Pack the skirt and edges of your shelter to seal out all drafts and be sure to open your ceiling vents if you're using a propane heat source.
Say goodbye to gloves
What mitts lack in style and dexterity they more than make up for in their ability to get your hands warm fast and keep them that way. Nothing can shut down your time on the ice faster than frozen hands, which can get cold easily.
Look for mitts that are larger than you think you need. They trap large amounts of air and allow your fingers to move freely inside. Both are key ingredients to staying warm. Large mitts are also fast and easy to get on, letting your hands recover from the cold quickly.
Heat escapes through the air spaces between gloved fingers and gloves typically take more time to get on and off.
Nothing warms a frozen hand faster than a quick plunge into an oversized mitt.
Work the proven basics
Bitter cold weather isn't the time to run and gun on the ice, whether it's searching out new areas or testing unproven techniques. A far better strategy is to thoroughly work consistent, proven areas.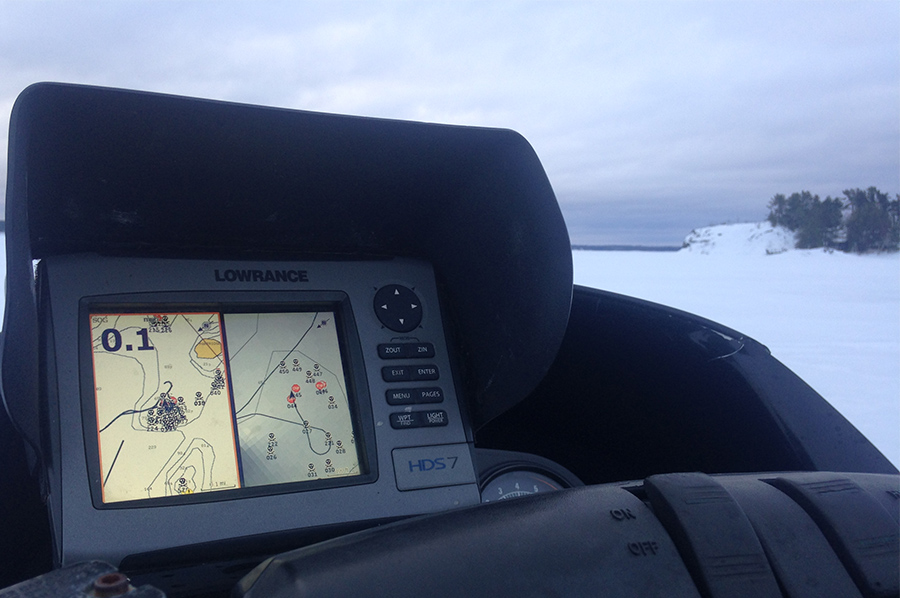 Just as during open water seasons, extreme drops in temperature rarely have a positive impact on fish movements and their willingness to bite.
Fish slowly, methodically, and cash in on the chances you get. Live bait presentations can shine in extreme cold. Simple minnow-baited slip bobber rigs fished inside a heated shelter are a multispecies ace. Soft, gentle jigging close by often draws fish in and they'll suck down the minnow.
Working high percentage areas and methods is a huge part of getting bites in the deep freeze. Jigging lures with lots of triggering qualities and not much rod movement is key for neutral fish. The slow, gliding turns of the classic Jigging Rapala or RPM Minnow as it comes to rest can be deadly. The pulsing of a tube's tentacles is also a winner.
Proven zones on structures are the best places to seduce fish of all kinds when the ice is creaking and booming in the bitter cold. 'Hole sitting,' provided you're in the right area is tailor-made for tough conditions.
Good old-fashioned cold snaps are a part of life for Ontario's ice anglers. With a bit of prep work and some simple tools you'll stay comfortable and on the fish this winter no matter what the weatherman throws your way.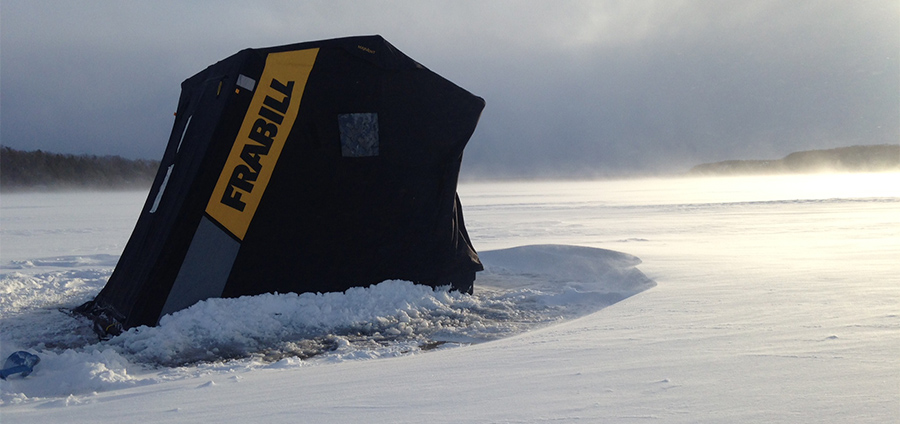 Click here for JP's advice on how to choose a portable ice fishing shelter.