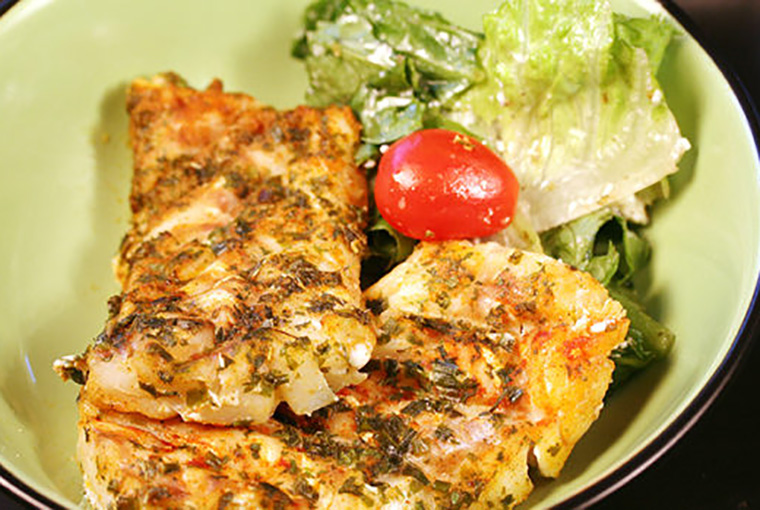 I love summer and the easy ways dinner can be prepared. This rub is great on fish or chicken, but, I like it best with the buttery taste of bass.
Ingredients
• 1 1/2 tsp. garlic powder
• 1 1/2 tsp. onion powder
• 1/4 tsp. coarse salt
• 1/2 tsp. white pepper
• 1 tsp. dried thyme
• 1/2 tsp. freshly ground black pepper
• 1 tsp. Hungarian smoked paprika
• 1/2 tsp. cayenne pepper
• 1/2 tsp. ground coriander
• 1/2 tsp. dried oregano
Instructions
Put the ingredients into a small Ziploc bag. Shake to mix the spices. Coat bass fish fillets on both sides with olive oil and rub the spice blend onto both sides. Lightly oil grill and then heat to medium. Place fillets on grill for about five minutes per side or until they flake easily. Serve with a spicy tartar sauce.