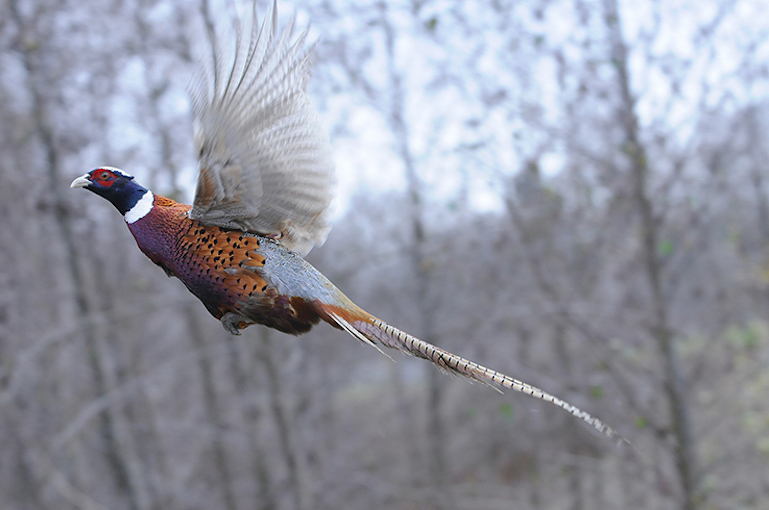 A long-standing pheasant release program in southwestern Ontario has been saved from the chopping block thanks to a local fish and game club.
During budget deliberations earlier this year, Norfolk County council proposed cutting the pheasant program as a cost saving measure. Long Point Area Fish and Game Club (LPAFGC), which has assisted with the pheasant releases since the early 1990s, immediately offered an alternative.
Club assuming costs and sales
Negotiations with Norfolk County ensued, and it was agreed that the club would take over managing the releases and licence sales. A township licence is needed to hunt rabbits or pheasants in Norfolk County in addition to a small game licence. Norfolk County also agreed to provide $9,000 to cover start-up costs for the initial year.
The licence fee will remain the same at $25, both for residents and non-residents. The licence fees support the program.
Opportunity provided
"There are very few areas in southern Ontario where these programs exist anymore," LPAFGC President Jim Greenwood said. "For people that like to hunt pheasants, certainly those who like to train dogs, it provides that opportunity for them. At the same time, it lets people realize the natural resources we have in Norfolk County."
Saving the program this year is especially vital in the wake of the cancellation of the Pelee Island hunt – for this year only – due to COVID-19. Releases are done throughout the season on public land in Norfolk County. More information will be available on the Long Point Area Fish and Game Club's website.
Click here for more outdoors news
For more hunting stories, click here