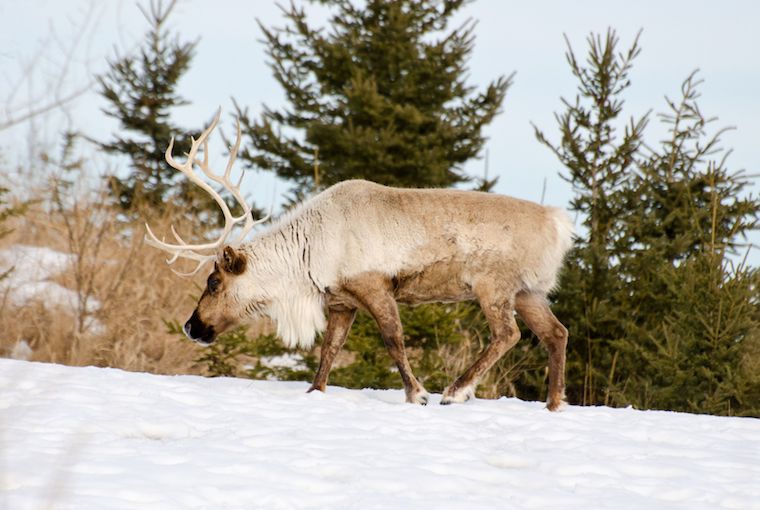 The federal government has issued a critical habitat protection order to protect boreal caribou habitat in Ontario.
According to a mid-June news release, Environment and Climate Change Minister Steven Guilbeault, issued the order under the federal Species at Risk Act.
This comes after officials deemed that portions of the boreal caribou's critical habitat on non-federal land in Ontario were not effectively protected.
The province and the federal government signed an Agreement for the Conservation of Caribou, Boreal Population in Ontario in April 2022. That agreement outlines measures to facilitate the conservation and recovery of the species. Including a commitment for both governments to collaborate on evidence-based approaches to manage self-sustaining populations. It also requires the province to align with federal-provincial boreal caribou conservation frameworks, where appropriate. Ontario now has until April 2024, to demonstrate compliance and avoid further steps under the Species at Risk Act.
"The Agreement for the Conservation of Caribou, Boreal Population in Ontario was an important step to achieve positive conservation outcomes for boreal caribou in Ontario, but I'm looking for the province to work with Canada, experts, and Indigenous peoples to better align our caribou conservation frameworks to achieve self-sustaining local populations of boreal caribou. Meaningful actions, such as the conservation of critical caribou habitat, will be key to achieve this. We will be closely monitoring Ontario's efforts to make progress," Guilbeault stated.
Consultation underway
At press time, the province has initiated population monitoring and held engagement sessions with stakeholders and Indigenous peoples. In March, Ontario also announced an investment of up to $29.4 million over four years to aid on-the-ground restoration, protection, and other conservation activities, including monitoring and science.
The federal government has committed to further financial assistance to support those efforts going forward. The federal Boreal Caribou Recovery Strategy requires provinces and territories to create plans to outline how each range will be managed. To maintain, or attain, a minimum of 65% of undisturbed habitat.
Boreal caribou were listed as threatened under the Species at Risk Act in 2003. The national population is estimated at 34,000 and declining. Primarily a result of habitat loss — due to land-use activities and fire — and the resulting changes in predator-prey dynamics.