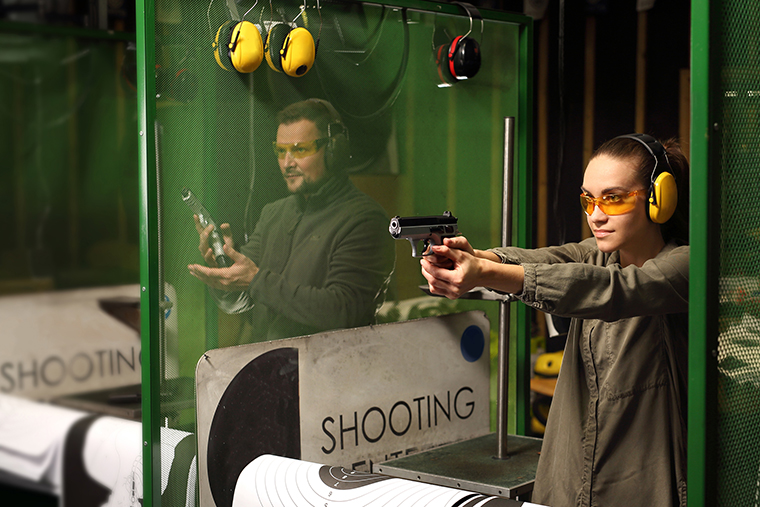 The federal Liberal government is moving ahead with its campaign promises for a buyback of "assault rifles," which further allows municipalities to ban handguns.
Mandate given
Prime Minister Justin Trudeau's mandate letter to Public Safety and Emergency Preparedness Minister Bill Blair in mid-December included instructions to:
ban and buyback all military-style assault rifles
work with provinces and territories to give municipalities the ability to further restrict or ban handguns
update firearms licence requirements for ammunition imports.
strengthen safe-storage laws
develop a mechanism for suspending licences for those who pose a danger to themselves or others
continue to build a national system that allows for the flagging of bulk purchases of firearms
impose stronger penalties for gun smuggling
provide the Canada Border Services Agency (CBSA) and the Royal Canadian Mounted Police (RCMP) with additional resources to detect and stop gun smuggling
work to limit by regulation the glorification of violence in firearms marketing and sales
Yet, the prime minister's letter ended with instructions to "Continue to protect the rights of hunters and farmers. There will not be a return of the long-gun registry."
OFAH concerned
The Ontario Federation of Anglers and Hunters (OFAH) is concerned with the strategy.
"The government's failure to tackle the root causes of firearm related violence in Canada is extremely worrisome," said OFAH Senior Advisor – Community and Partner Relations, Brian McRae. "Canadians expect more from their government; Canadians deserve more. Banning firearms that are already restricted, from licensed firearms owners, is not only a financial disaster that will rival the failed long gun registry, but it will also do nothing to curb gang-related violence or violence associated with illegal guns.
More details expected
Asked why there was a larger focus on law-abiding gun owners than illegal guns, Public Safety and Emergency Preparedness spokesperson Scott Bardsley answered, "Military-style assault rifles have been used tragically to target women and students. For more than four decades, police chiefs in Canada have been advocating for restrictions on assault weapons, and we have listened. As promised to Canadians in the recent election, we will ban military-style assault rifles."
Furthermore, he said there have been some misleading figures in regards to the amount the gun buyback will cost in comparison to the amount spent. He added an additional $300 million would be spent to tackle gun crime over the next three years, on top of $283 million already committed.
With the definition of "military-style assault rifles" being vague, there are additional concerns that semi-automatic hunting rifles, such as the Remington 7400 and Browning BAR, will also be banned.
Bardsley did not directly answer a question if the ban would also include other semi-automatic rifles. "Relying on the expert advice of the Canadian Firearms Program, we will provide more details in due course," he answered.
United front needed
Asked about this, McRae responded, "It is extremely ironic that the government, who have openly stated that firearm classification should be done by the experts and not by politicians, appear now to be intervening and politically re-classifying firearms to fit their own narrative. Firearms should be classified or re-classified based on form and function, not by appearance, colour, or a curved magazine."
McRae said there is a need for a united front against this move.
"The government and ban guns advocates are hoping that the hunters, target shooters and gun collectors are outnumbered, divided or silent," McRae said. "OFAH membership makes sure we are not. All gun owners need to stick together. Our firearms future depends on it."
For more on what's happening with firearms, click here
Click here for more outdoors news