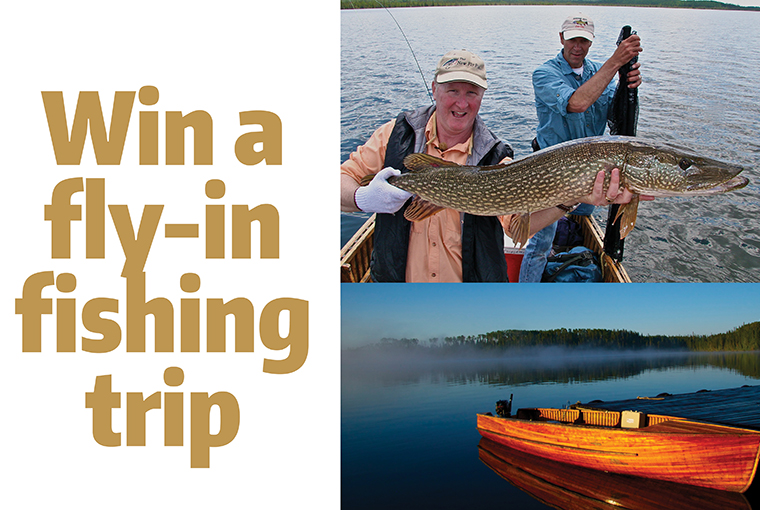 Esnagami Wilderness Lodge is offering OOD readers the chance to win an all-frills fly-in trip for two to the northern Ontario dream fishing destination. The six day and night get-away is worth $4,800.
Winner is responsible for their own transport to Nakina, Ontario. You get yourself to Nakina, they'll fly you into the Esnagami Wilderness Lodge from there.
Prize includes:
• Round trip float plane transfers
• Lodging & meals
• Linens, bedding & towels
• Boat, motor & gas
• One day guide service
• Cleaning & freezing of fish
• Shore lunch kits
• Landing nets, life preservers, boat accessories
"Eric's been running the lodge for 30 years. It's an amazing lodge, they've got it down to a science, the staff there's amazing, so great," Mitch Duesling of SoFly wrote.
Please make sure to read the contest rules and regulations