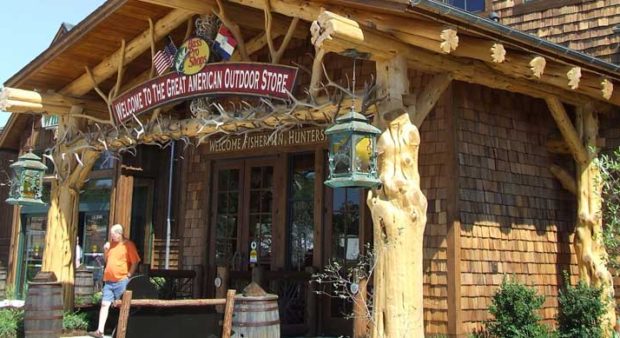 Bass Pro Group is ready for the open water with its newest purchase — Fishing Holdings, LLC.
Bass Pro announced today that it is acquiring the fishing boat manufacturer, which makes Ranger Boats, and the Stratos and Triton boat brands from Platinum Equity.
This agreement also creates another connection between two industry leaders, Bass Pro Shops founder/CEO Johnny Morris, and Ranger Boats founder Forrest Wood. Years ago, the iconic outdoorsmen began fishing on the White River and White River Chain of Lakes in the Ozarks and even fished together in the first National BASS Tournaments.
"This partnership brings added long-term stability for the companies and for the dealer networks that provide customers with quality boats at exceptional values," said Bass Pro Shops founder and CEO Johnny Morris, who is also founder/CEO of Tracker Marine Group. "I've had the pleasure of knowing Forrest Wood many years, and I deeply respect him and his family, who founded and built a solid performing business with excellent products." Wood is the founder of Ranger Boats. Both Morris and Wood are dedicated fishermen, conservationists and entrepreneurs.
Following the closing of the transaction, Fishing Holdings will continue operating independently under its existing management at its headquarters in Flippin, Ark., located a 2-hour drive from Bass Pro Shops headquarters in Springfield.
"We are fortunate to partner with Bass Pro Group, which understands the industry and our brands," said Fishing Holdings President Randy Hopper. "This new alliance will provide synergies that will strengthen our independent dealer base and ensure our continued focus on fishing."
Having grown the business since its origins, Wood also praised the transaction. "I'm excited for Ranger and the team at Fishing Holdings," he said. "Johnny's organization is deeply rooted in fishing and dedicated to conservation. He's made a huge contribution to our sport, and I believe this is a real opportunity to better serve so many dealers and loyal customers around the country."
How much Bass Pro paid for Fish Holdings isn't known at this time.