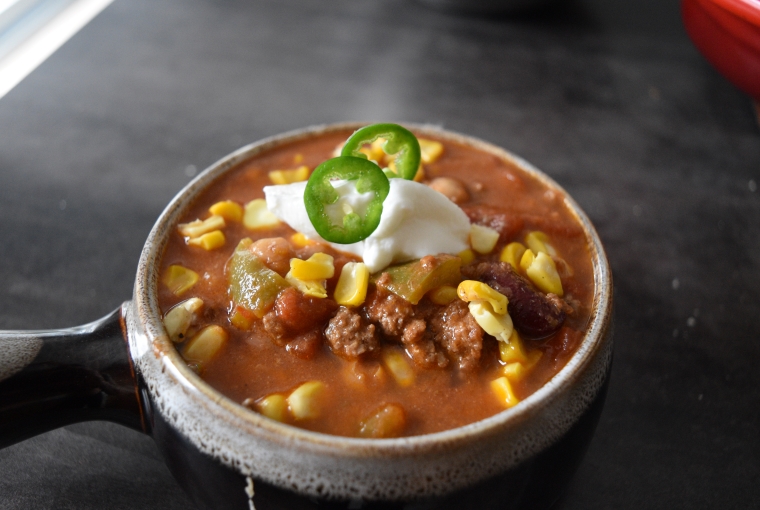 Nothing beats a good bowl of spicy, meat-filled chili to get me motivated for a long, evening sit in a tree stand. This recipe is a proven hunt-camp winner.
Ingredients
Serves 8-10
• 2 lbs ground venison
• 3 tbsp olive oil
• 1 large onion, diced
• 6 cloves garlic, minced
• ½ tbsp ground cumin
• ½ tbsp chili powder
• 1 tbsp smoked paprika
• 2 cans diced tomatoes
• 1 can tomato paste
• 1 can IPA beer
• 1 cup black coffee
• 1 can black beans
• 1 can kidney beans
• 1 red pepper, diced
• 1 yellow pepper, diced
• 1 jalapeño, seeds removed, minced
• 2 cups roasted sweet corn
• 1 tbsp Italian seasoning
• Salt and pepper
Optional: Sour cream, grated cheddar
Directions
1. Heat olive oil in a large pot on medium-high.

2. Sauté onions and garlic for 2 minutes, add ground venison, and brown for 4-5 minutes.

3. Add cumin, chili powder, and smoked paprika and cook for 1-2 more minutes.

4. Add diced tomatoes, tomato paste, IPA beer, and coffee. Mix well.

5. Simmer for 25-30 minutes on low heat.

6. Add black beans, kidney beans, red and yellow peppers jalapeno, and roasted corn. Simmer for another 30 minutes.

7. Season with Italian seasoning, salt, and pepper.

8. Serve hot and top with a dollop of sour cream and grated cheddar cheese if desired.

TIP: Make a double batch, as this chili will freeze great for one to three months.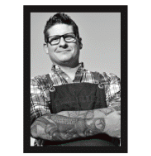 Originally published in the Fall 2019 edition of Ontario OUT of DOORS magazine.