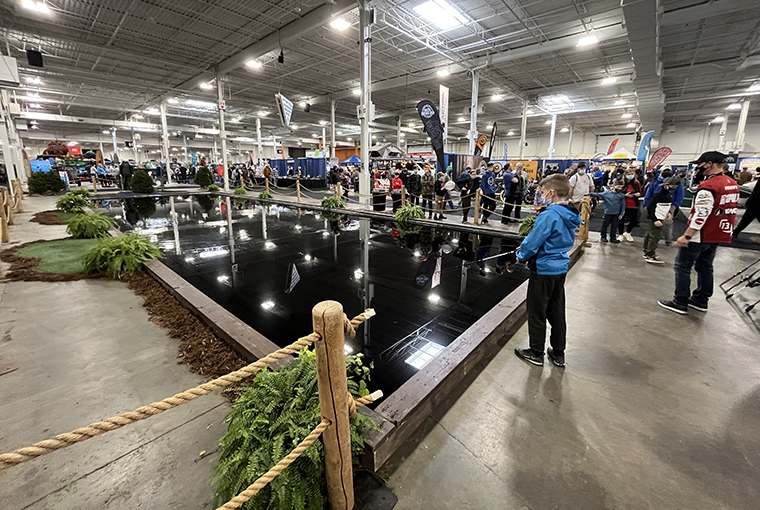 The Toronto Sportsmen's Show is set to return for a 75th year of celebrating hunting, fishing, and everything outdoors March 16-19 at the International Centre in Mississauga.
"We are excited to welcome back guests this coming March," manager Mike Blakoe stated in Nov. 1 media release. "From recent conversations with exhibitors, it's clear they are also eager to return to the show floor (with) their newest products and technology."
Ontario's largest outdoors happening cancelled all in-person events in 2020 and 2021 as a result of pandemic-related public health recommendations. In-person attendance resumed last year.
Kids get in free
Pricing is as follows, though subject to change:
Adults (18 and over): $20
Seniors (60 and over): $15
Juniors (13-17 ): $13
Children (12 and under): Free
Parking: Free
Show offerings growing
With more than 300 exhibitors so far, attendees can expect an array of products and attractions, including but not limited to:
Outfitter Financial as the official financial planner for the event
Pro fishing seminars presented by Fish TV
Casting Pond in partnership with Ministry of Natural Resources and Forestry
The Great Outdoor Stage
Retriever demonstrations
The Refuge in Partnership with Punisher Waterfowl
OFAH excited for return
"We are excited to return to the Toronto Sportsmen's Show next spring as it celebrates its 75th anniversary," Ontario Federation of Anglers and Hunters Executive Director Angelo Lombardo stated. "The show is staple event for the outdoors community and we're looking forward to having a significant presence and the opportunity to connect with so many anglers, hunters, and outdoor enthusiasts under one roof."
The show was bought in 2020 by New Brunswick-based event management company Master Promotions Ltd.
To read more about the recent history of the Toronto Sportsmen's Show, click here