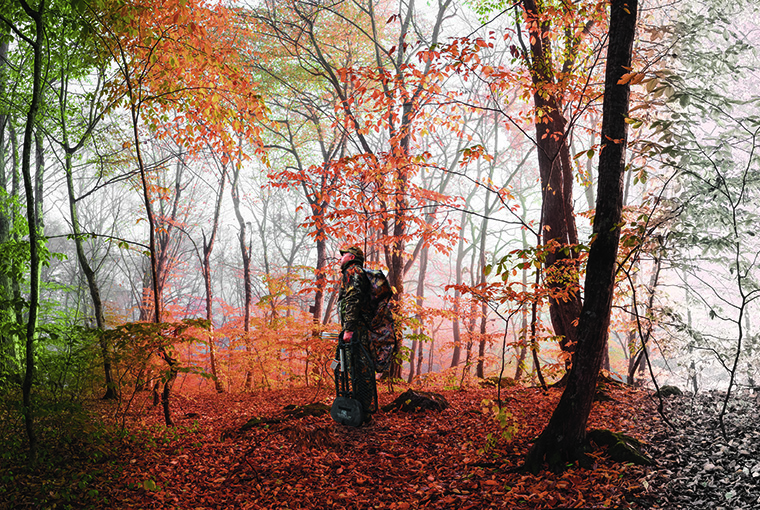 Many people track the year by the vacations or holidays they take. While I completely understand how someone could mark their calendar year by things that are really fun, like an annual trip to Cuba, or even summer holidays, that's not how my brain works.
As a hunter, I track each year by the passage of the seasons. This is something that seems to be hard wired, as I've never known it to be otherwise. Even as a child, the way different seasons impacted weather and wildlife was of keen interest. As an adult, this awareness has only intensified.

Here are my thoughts on the four seasons of the hunter.
Spring
The onset of spring is a time of rejuvenation, marking both the end of winter and the beginning of several hunting seasons. In Ontario, turkey is the main focus of spring hunters. The spring black bear hunt has only returned in recent years and to a limited part of the province. It is however, looking to be on the verge of re-instatement across the province. Both of these spring hunts are truly exciting. There is something about hunting in the spring that is life affirming. When you are turkey or bear hunting in the spring, you are often sitting in a woods that is waking up after a long, cold winter. The buds are bursting, the frogs are singing, and you can smell wildflowers. Often farmers' fields have that deep green of spring as the first shoots appear. There may even be a few bugs around, a sure sign that the frozen days are gone. A spring hunt does not always mean you will be in the warmth.
The dark hours before first light can be very cold and even the daytime can be a shock. During a spring hunt several years ago, a friend and I endured a winter storm that dumped 10 centimetres of snow. The next morning, my buddy called out and shot a strutting gobbler in the new snow — an unforgettable moment. Spring is also when our group of moose hunters has to think seriously about the fall hunt. Where will we apply, and what are the odds of getting a tag? What other options do we have? Decisions made in the spring have a large role in how the hunting fall unfolds.
Finally, spring is when I usually try and do a once-over of my deer hunting spots, hopefully before the leaves are fully open. This is the best time to find rut sign that might have been missed in the fall, or a shed from a target buck, if luck is really with me. It's also a good time to re-think blind or stand positioning. Almost always, a trail cam or two will be put up, to get a baseline about animal numbers, and what bucks are hanging around.
Summer
The arrival of summer is a busy time for nearly everyone, and it certainly is for this columnist. I spend a good part of June, July, and August in a boat, either guiding or fishing tournaments. Hunting is not on, although it is never far from mind.
Early summer is often the best time to start planning for the fall, as it never fails to amaze how fast the hunt starts. For the keen bear hunter, August 15 is the opening day in the northwest. Although it is the heat of the summer, if you like to hunt and stalk bears in blueberry and raspberry patches, this is prime time. The cool of the morning and evening is prime time to glass the cuts, and look for the telltale dark blobs. Summer is also the time you can start scouting your big bucks or bulls by placing trail cams in the summer feeding areas. There are few things more exciting than checking your SD card and seeing a big animal in velvet. On a cool August day, there may even be a tree stand erected or ground blind popped. The main hunt season is not far away.
Fall
It's hard to know where to start when fall rolls around. Autumn is the epicentre of the hunter's calendar. This is the magical time when most of the seasons come open, and you can focus all that energy that's been bottled up. Bear season is on in September, and small game will follow soon after. Bow hunters often have the first opportunity at both deer and moose. You even have a shot at getting a big buck in velvet, or a bull moose in full rut.
Once October rolls around, the gun season for moose opens, and — depending where you live — so does the deer hunt. October is pre-rut for white-tail deer, but it's a great time to target animals that are still following the regular feeding patterns, and have not been overcome with the urges of the rut. I'll often take an antlerless deer in October and a bruin as well. If all has really gone well, there is already moose meat in the freezer. Although I've not hunted waterfowl for a few years, September and early October are prime for field shooting ducks and geese. I kind of miss laying in a coffin blind and popping up on the final approach. There is only so much time in the calendar.
November is prime time for deer. The rut is on and big bucks are running around. It's my favourite part of the fall. December comes, and, if you still have a moose or deer tag, it's time for a snow hunt. The fall is a rich and exciting time that goes by in blur. Not only do we hunt, but we butcher and load up the freezers with game. Which is just as important a part of the hunt as harvesting. It's a time of communion with family and friends and a celebration of a long tradition. The end of the fall, and the arrival of winter, is always a bittersweet time.
Winter
The arrival of the snow and cold, and the end of the hunt is a time of reflection. Not only of the hunt that was, but of the natural change in the seasons. Yet, there are still some hunts available in the winter — primarily for small game. Mostly, though, the hunts are over. Winter is a time to celebrate, to enjoy the spoils of the harvest, and to start practising for the next season. Shooting a bow, crossbow, shotgun, or rifle is both therapeutic, and a great way to be sharp for the next hunt, which is just around the corner.
The hunter's calendar is both a circle and a way of life.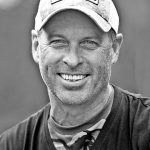 Senior Editor Gord Ellis is a journalist, radio broadcaster, photographer, and professional angler based in Thunder Bay. Reach Gord at: mail@oodmag.com, Twitter: @GordEllis
Originally published in the May 2020 issue of Ontario OUT of DOORS magazine.
Click here for more outdoors news