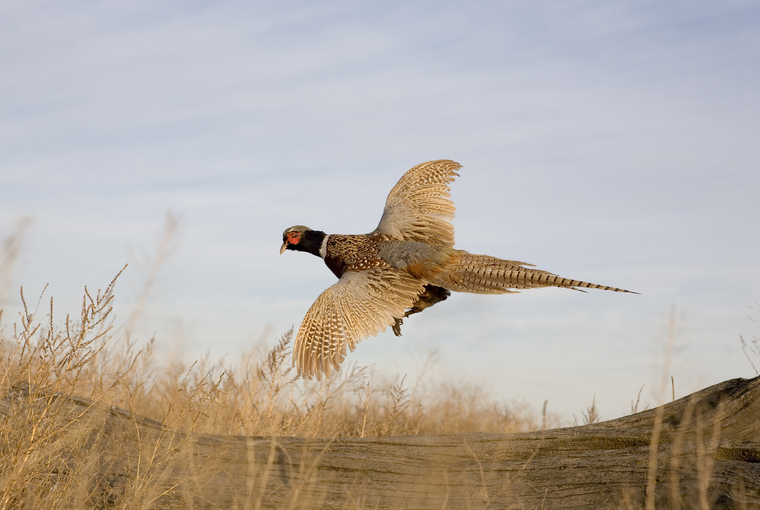 Hunters want the Grand River Conservation Authority to revisit its decision to cancel the pheasant hunt program at Conestogo Lake Conservation Area.
Ontario Federation of Anglers and Hunters (OFAH) provincial director-at-large Tony Jackson was part of a delegation to the authority's board meeting on Jan. 28, along with hunter Mario Coniglio and Jim Baker of the Grand River chapter of the North American Versatile Hunting Dog Association.
Coniglio, lead speaker in the presentation, proposed the authority re-establish a hunting liaison committee to develop a sustainable program. He also provided background on the cancelled hunt, including that licences cost $280, and how hunters must be OFAH members for liability insurance.
Transparency sought
"We're looking for some transparency on how the decision was made in the first place to cancel the hunt," Jackson said in an interview after the meeting. "Hopefully this committee will get re-established."
The hunt, which started in the 1970s, was cancelled last year by the authority. Staff blamed provincial changes to non-core functions of conservation authorities.
"The reason for the cancellation remains vague," Coniglio said, adding the process was not transparent.
Since there is a maximum hunter number, Coniglio used an estimate of the 2020 net revenue of $18,840, saying the program was still profitable for the authority after the cost of the birds was taken into account.
"It remains questionable how one hunting program can be singled out as not in line with priorities, but other hunting opportunities are," he said.
Coniglio said the pheasant program is a put and take program, but said it was no different than the "highly-acclaimed" put and take brown trout fishery in the Grand River.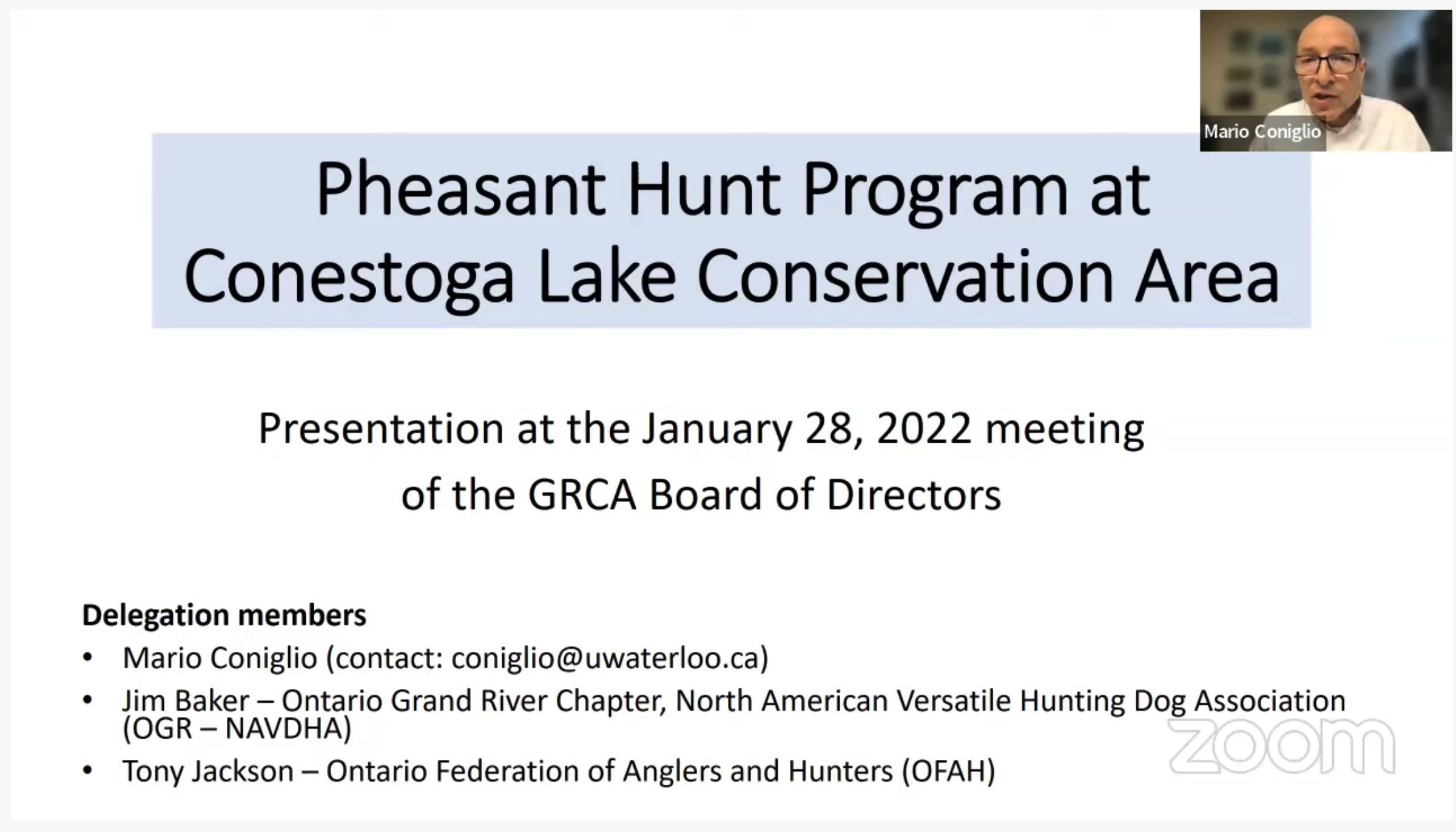 Stepping forward
Jackson, who is a provincial director at large with OFAH and also a director with Upper Thames Region Conservation Authority, gave background on such a committee, saying getting the committee going again would be a good step forward.
"I certainly hope the board sees the benefit of this partnership and that it would be mutually beneficial," he said.
The authority board directed staff to come back with a report around the decision, why it was made and to suggest next steps.
Interviewed after the meeting, Jackson said the hunters want to work together to continue the hunt. He said creation of a "Friends of" committee may be the ultimate outcome.
To watch the meeting, click here