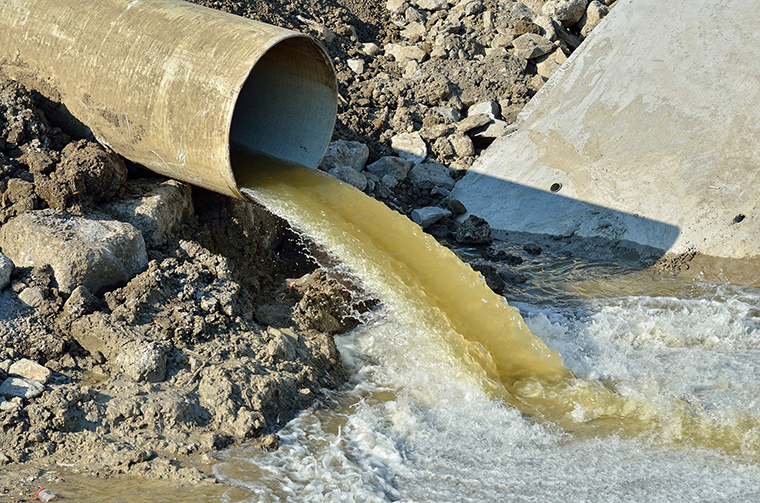 Ontario's Environmental Commissioner Diane Saxe highlighted a failure by a long line of provincial governments to reduce the amount of man-made pollution entering Ontario's waters.
This was detailed in volume two of her four-volume Back to Basics, 2018 Environmental Protection Report. The report, released on Nov. 13, covered the period from Apr. 1, 2017 to Mar. 31, 2018.
In a press conference introducing the report, Saxe noted that, in the period covered, raw sewage overflowed into southern Ontario waters 1,327 times with the majority of those coming from 57 outdated municipal sewer systems that combine sewage with stormwater.
"Despite closed beaches and decades of concern, the government has still not required these municipalities to do everything reasonable to stop their overflows," she said.
She also noted that the province's standard for dumping industrial toxic waste into our waterways is 25 years old and probably outdated.
Another worrisome issue she identified was the uncertainty the province would continue to fund the source water protection program, which was first introduced 18 years ago as a response to the Walkerton drinking water crisis. That program has identified and addressed hundreds of significant threats to municipal drinking water sources province-wide.
She said, "This is no time for the government to turn its back on source water protection."
Saxe also expressed disbelief that agricultural runoff was still a major issue in Ontario.
"The government does not do enough to stop agricultural runoff into freshwater, a major contributor to toxic algae," she said. She explained that some of this comes from the spreading of fertilizer on snow and frozen ground, which she claims is ineffective and also banned in Manitoba and Quebec due to the environmental harm it causes.
The report also disparaged the practice of using road salt across the province, since it poisons lakes and rivers and, in many cases does not contribute to public safety.
"It is unbelievable that in 2018, the government allows this much filth into our lakes and rivers," said Saxe. "These are the places Ontarians spend time with their families, where they swim and fish. These shorelines and waters are home to Ontario's rich biodiversity, and to us."
The report also expressed concern about the loss of wetlands, despite years of provincial government promises to reverse that trend. Saxe called on the province to declare remaining wetlands significant until proved otherwise.
"These areas help filter pollutants from water, reduce flooding, protect against soil erosion, filter our air and provide critical habitat for many of Ontario's species at risk," she said.
Ontario's lack of woodlands, especially in the south, was also identified as an area of concern. Saxe noted a basic eco-system function requires 30 per cent forest cover and said that some parts of Ontario have as little as three percent. She urged government to encourage property owners to protect these areas by increasing tax relief and reducing red tape.
Wildlife and wilderness issues including the prospect of chronic wasting disease in Ontario, were also addressed in the report.
"Small changes can better protect Ontario's water, wetlands, woodlands, and wildlife," concluded Saxe. "My report offers sensible solutions. Many cost relatively little and would yield big rewards."
Click here for the full report.
Get the information to plan ahead for Nov. – Dec. licence interruptions here.