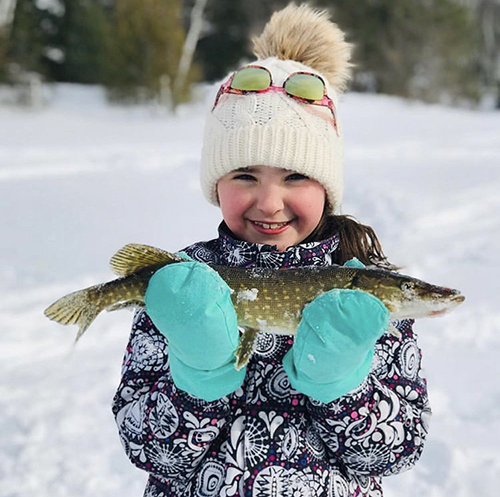 Congratulations to our winner for March 15, 2019, Jami Burns of Espanola. Jami sent in this photo of her niece, Charlee Sloss, ice fishing on Family Day. She was very proud of the "monster" pike she caught all by herself in northern Ontario just outside Espanola.
Jami wins an OOD mug and is entered in a monthly draw for a Nikon Coolpix camera just for submitting this photo. Don't miss your chance to win! Enter your outdoors photos in our Memory Bank Contest.
To see other great outdoors photos submitted to our Memory Bank click here.