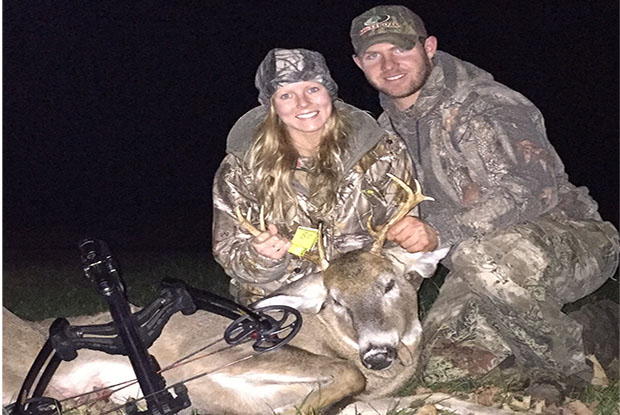 You know what they say about couples who hunt together… they win!
Congratulations to Chrissy Fobert of Marlbank, pictured here with her hunting partner and boyfriend Matt. This week's Canadian Tire Photo Friday winner, Chrissy, got her first deer, an eight-point buck in December, during her first deer season and first time using a crossbow. She is quick to share the credit with Matt, who has taught her everything she knows about hunting.
With Valentine's Day right around the corner we're happy Chrissy took the time to share this memory.
Chrissy will win one $100 gift card from Canadian Tire just for submitting this photo. You can enter too by submitting your outdoors photo to our Memory Bank Contest.