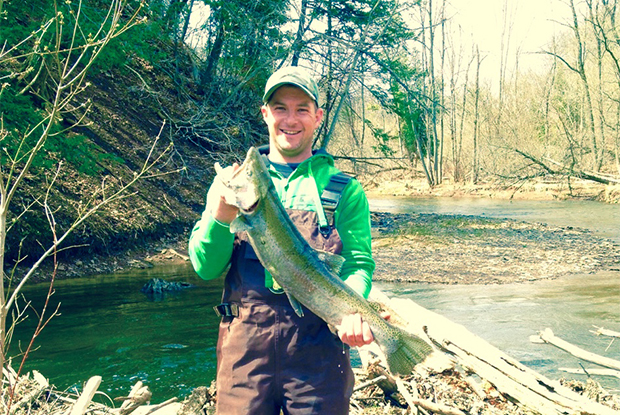 Congratulations to Dan Connell of Kitchener, this week's Photo Friday winner! During the trout opener last year Dan was out on Bronte Creek with Stephanie Ford, whom he calls his, "fishing partner for life."
They tried a couple of unsuccessful spots before finding a promising deep pool, and after losing a few nice fish under a log jam, Dan reeled in this 32″ bull with some help from Stephanie, who waded into waist-deep water to net the fish. The two can't wait to try out a new river system this year.
Dan wins an OOD prize pack just for submitting this photo. You can enter to win prizes by submitting your outdoors photo to our Memory Bank Contest.