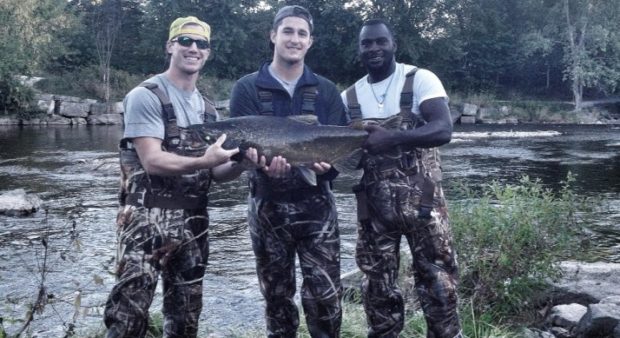 Placekicker Swayze Waters, backup quarterback Mitchell Gale and running back Jerious Norwood of the Toronto Argonauts did a little fishing in the Credit River behind the practice facility earlier this week. Waters was the lucky one who got the Chinook.
Read more about the Argos Outdoorsmen.
Visit our Memory Bank for more photos submitted by our readers. Do you have a photo you want to share? Send it to us!