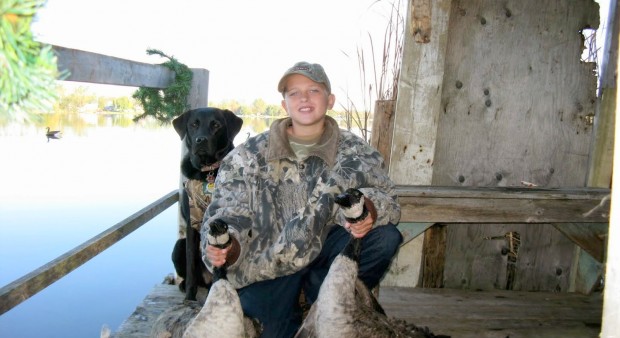 Liam loves tagging along with his dad and his best friend, Jazz, when they go hunting. He throughly loves the outdoors!
His dad shot these two geese on Lake Scugog, in Lindsay. His mom said they were a delicious addition to Thanksgiving dinner.
Do you have a photo with a story? Share it with us. Check out more photos submitted by our readers in the Memory Bank gallery.