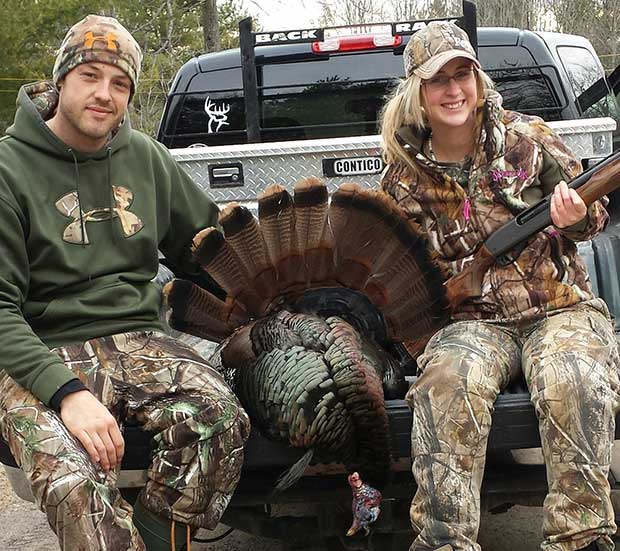 Dash Fitzgerald and his girlfriend Danielle Sawyer had a great start to their spring turkey season.
About 30 minutes into the hunt, Dash called in this big tom. Danielle took a 20 yard shot out of their blind and downed him. It had an 8 ½-inch beard, ¾-inch spurs and weighed 25.5 pounds.
This is the second year in a row she has shot a bird on opening day.
Do you have hunting and/or fishing photos to share? Submit them to us for inclusion in the Memory Bank gallery, and a chance to win* a $100 gift card from Canadian Tire.
See more photos in our Memory Bank.