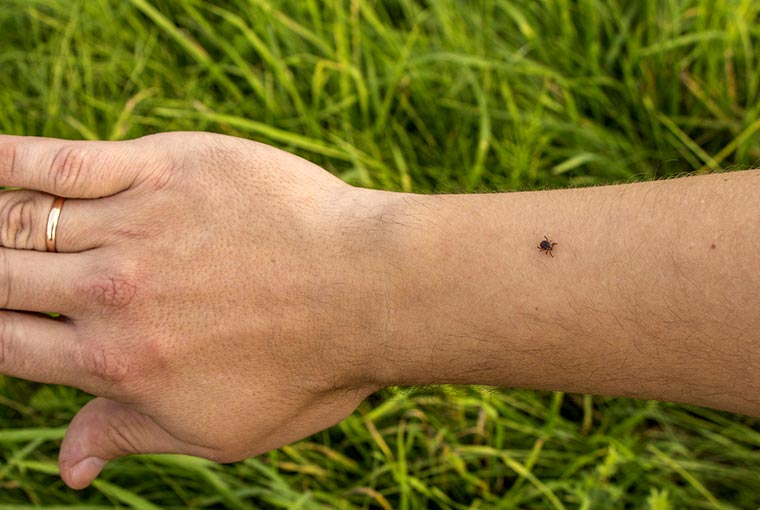 A new line of permethrin-treated clothing that aims to ward off ticks and mosquitoes is now available in Canada.
Mark's launched the line of clothing last year under its Wind River line. The clothing uses No Fly Zone technology. Iain Summers, vice-president industrial wear, footwear, and product innovation for Mark's, said this launch was the culmination of a 12-year journey.
This technology has been available in the United States since 2006. Mark's has been working to get approval from Health Canada and the Pest Management Regulatory Authority since 2008.
Keeping Canadians safe
"One thing Canadians can take assurance is they did their due diligence to ensure Canadians are safe," said Summers.
No Fly Zone uses a synthetic permethrin in 0.5% strength.
"It is the permethrin and how it is attached to the clothing that is unique," Summers said.
The approval granted now is for woven clothing. Next approval will be sought for 100% cotton clothing, like socks and T-shirts. Asked about camouflage clothing for turkey hunters, Summers replied, "If there is a way in getting camouflage product to market, we will."
"I feel very confident in the product doing its job," he said. "The amount of research that went into this is like nothing I have ever seen."
Lyme disease concerns
The approval was applauded by the OFAH.
"Our members are extremely concerned about contracting Lyme disease while doing the things we love," said Wildlife Biologist Dr. Keith Munro. "As ticks expand their range more and more hunters, anglers, and trappers are encountering them daily. We need effective tick-repellent products now and permethrin has been shown to be very effective.
The approval of permethrin-treated clothing is great news but the approval of permethrin in other forms, especially sprays, is badly needed. Sprays can be used to treat the equipment that hunters, anglers, and trappers already own, such as camouflage clothing and hunting blinds. The widespread approval of permethrin products is a major priority of the OFAH."
For more outdoors news, click here