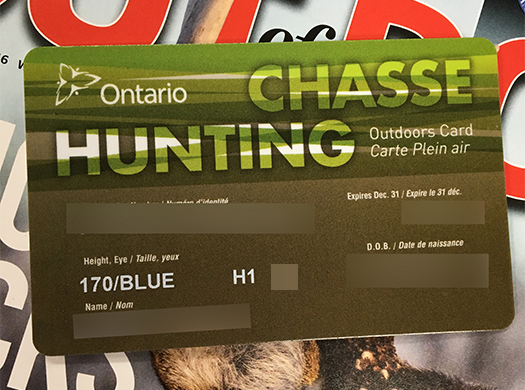 Veteran turkey hunters with an eye for detail might notice their new outdoors card no longer bears the "T" inscription formerly used to indicate the owner had passed the wild turkey hunting education course.
The elimination of that inscription is due to changes in wild turkey hunting regulations that came into effect in January.
"The Ministry of Natural Resources is eliminating the stand-alone wild turkey education course and adding elements of that course into the broader Ontario Hunter Education Course," said Ministry of Natural Resources and Forestry Senior Media Relations Officer, Jolanta Kowalski. "Previously people who had taken the wild turkey course had a "T" on their outdoors card. With the elimination of the course requirement the unique "T" identifier is no longer necessary on the cards."
To see a summary of this and other changes regarding wild turkey hunting in Ontario click here.
Get more hunting and fishing news here.