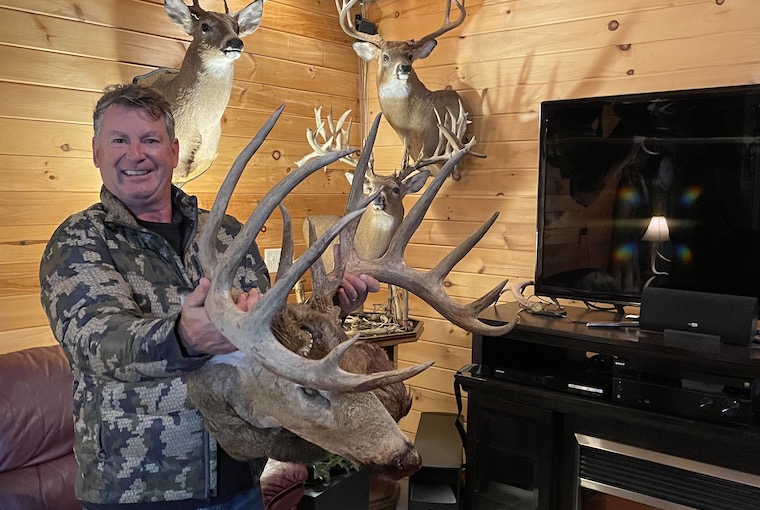 Though unconfirmed by the Foundation for the Recognition of Ontario's Wildlife (FROW) at press time, it is very likely that Ontario will have a new whitetail-deer record listed under the Typical Firearms category. FROW still has to have the antlers panel-scored.
Dearl Hill, a 62-year-old, Sarnia-area hunter, had his massive buck scored in April last year, after its head had spent almost six months in his freezer. The buck, which was harvested the previous November, was confirmed at 194 3/8 by a Boone and Crocket scorer.
The current Typical Firearms whitetail record in the FROW books is the Harry Brown buck taken in 2009. It scored 190 1/8.
Hill, predominantly a bowhunter, is no stranger to big bucks. He has travelled extensively to hunt big game in North America and Africa and has many Pope and Young deer to his credit. He was hunting a bean field near Brigdon, Ontario for a 10-pointer he had patterned, when the massive 14-pointer, who was trailing a doe, showed. The doe stopped 60 yards away from his stand to urinate, the buck, which followed minutes later, stopped at the same spot when Hill shot him though both lungs.
The buck's scorer assured Hill that this buck would top the Ontario record book.
"I did not know he would be number one," he said. "But I did know he was the biggest typical I have ever seen."