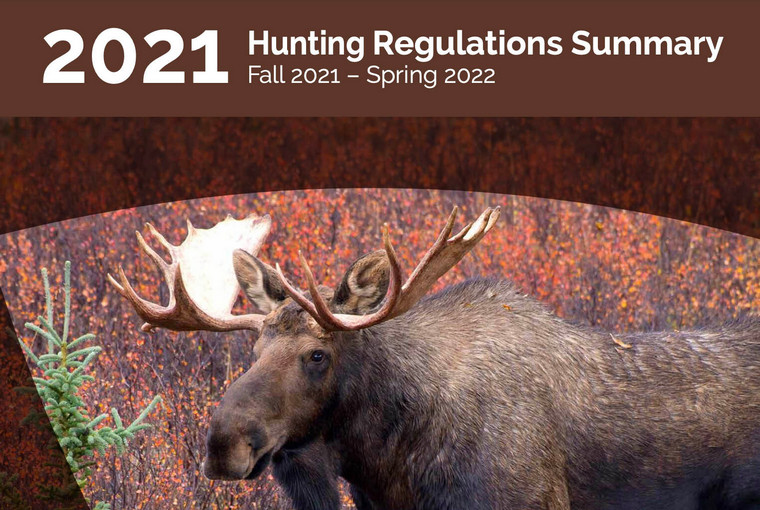 Ontario's 2021 Hunting Regulation Summary, which covers from fall of 2021 to spring of 2022, was released in early April.
This year's regs include the following notable regulatory changes.
Moose calf tags are no longer included with every licence. Instead, there are now Wildlife Management Unit (WMU) specific calf tags, cow/calf tags and bull tag and a new point-based allocation process to apply for them. Along with this are new application deadlines, changed fees and slightly earlier seasons in southern WMUs as well as other changes. (See page 58 in the 2021 Hunting Regulation Summary or visit Ontario.ca/moose review for full details.)

New mandatory hunter reporting requirements for black bear, deer, moose, elk, wild turkey, wolf/coyote. (See page 22 in the 2021 Hunting Regulation Summary.)

Also, as of 2021 anyone wanting to provide black bear hunting services to resident hunters in a bear management area (BMA) must have a licence to provide black bear hunting services within that BMA. There are also new non-resident hunting regulations (See page 78 and 79 in the 2021 Hunting Regulation Summary for full details.)  

The MNRF has introduced new regulations on the import and possession of parts from all members of the deer family (including deer, elk, moose, and caribou) that have come from outside jurisdictions. (Visit page 49 or Ontario.ca/cwd.)

It is illegal to use or possess natural attractants that contain body fluids such as blood, urine, gland oils and other fluids (including products) from any member of the deer family for any purpose.

Starting later in 2021 Hunter Safety Courses will be made available on-line. In-person courses will still be available, however. (To learn more visit ohep.net.)
As always, hunters are encouraged to read and be familiar with the regulations prior to going afield. They can be found online at www.ontario.ca/document/ontario-hunting-regulations-summary.
For more on hunting, click here
For more outdoors news, click here