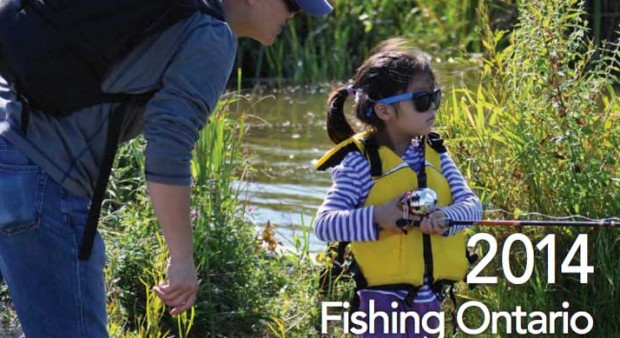 For those who haven't yet cracked open a copy of the 2014 fishing regulations (or viewed them online) here is a list of changes for this calendar year.
Note that these are not the full regulations, just a summary of the changes.
You can get a print copy of the regulations at authorized licence issuers and Service Ontario centres. Regulations are also available online or you can download a PDF copy of the summary here.
S = Limits for sportfishing licence holders;
C = Limits for conservation licence holders
| | |
| --- | --- |
| Zone | Regulation change for 2014 |
| 4 | The size-based regulation for lake trout has been extended to the entire open season. |
| 4/5 | The dates for walleye sanctuaries have been harmonized to April 1 to June 14. |
| 5 | New simplified bass regulations. New limits are S – 4, C -2; must be less than 35cm (13.8 in.) from January 1 – June 30. |
| 5 | New northern pike size-based regulation. S – 4, C – 2; None over 75 cm (29.5 in.). |
| 5 | New crappie limits to maintain sustainable high quality fisheries. S – 10, C – 5. |
| 5 | New bass, walleye, sauger, yellow perch and lake whitefish regulations for the Winnipeg River. |
| 5 | Maintained existing regulations for the Wabigoon, Dinorwic, Rainy Lake, Seine River, Shoal Lake and Lake of the Woods Systems by adding new exceptions |
| 10 | Bass season opens one week earlier (3rd Saturday in June) in the south of Zone 10 and is open all year in areas north of Hwy 17. |
| 10 | Harmonized seasons for lake trout between stocked lakes and naturally reproducing lakes, open January 1 to Labour Day. |
| 11 | Removed the exception regulation for yellow perch limits on Lake Nipissing. Limits are now S – 50, C – 25. |