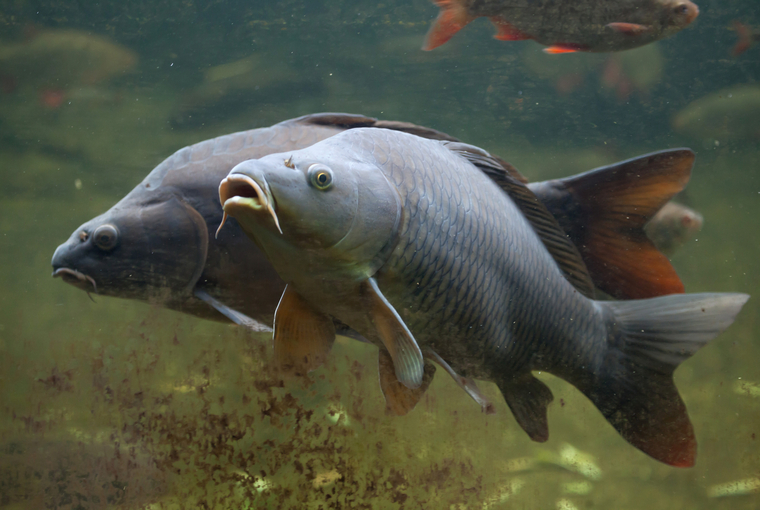 New fishing regulations announced Feb. 24 should help anglers who enjoy Ontario's excellent carp fishery.
"I'm happy to announce that anglers will now be able to use up to three lines when targeting common carp in Fisheries Management Zones 12-20. This will help more anglers take advantage of Ontario's world-class carp fishing opportunities," stated John Yakabuski, Minister of Natural Resources and Forestry (MNRF).
Conditions set
In order to use more than one line however, anglers must meet all of the following conditions:
Anglers must use baits that are plant-based, or artificial corn.
When fishing from shore, each line being used can be no further than 2 meters (approximately six feet) from another line the angler is using.
When fishing from a vessel, all lines must be on board the vessel with the angler.
Those conditions are designed to lower the risk of catching non-target species and reduce shoreline crowding at popular carp fishing locations.
Advocacy yields results
The new regulations are a result of advocacy by the Ontario Federation of Anglers and Hunters (OFAH) and others in the carp angling community.
"The OFAH is satisfied that the MNRF has listened to many of our recommendations on multiple lines for common carp, but what some anglers might not know, is this has been on the plate since 2008," OFAH Fisheries Biologist Adam Weir said." It is committed advocacy work like this that leads to direct action and results for the angling community.
With these new rules now in place, we hope the MNRF opens up the conversation for more standardized multiple line regulations in the Great Lakes, as well as explore additional fishing opportunities and have further discussions on important fisheries management topics through Fishery Management Zone advisory councils."
Aficionado pleased
"I'm really glad to hear that the ministry has finally passed the new carp regs," said carp aficionado Paul Almanza.
"This should be a significant boon to the still way under-developed carp angling industry in Ontario. Hopefully this will draw the attention of the World Carp Championships (which could not operate under a one rod rule) and Ontario can show off its amazing carp fishery to the rest of the world. On a personal note, I'd like to thank all the dedicated carp anglers that lobbied the ministry for years to get rules passed."
For more outdoors news, click here