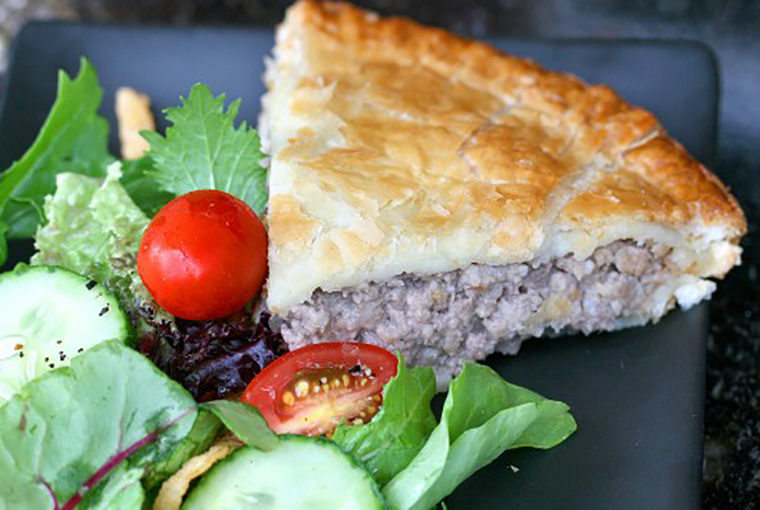 This delicious recipe works with any ground game. I like it best with moose.
Ingredients
1 pound lean ground pork
½ pound ground moose
1 medium size yellow onion, diced
1 clove garlic, minced
½ cup beef broth
1½ tsp. salt
½ tsp. dried thyme, crushed
½ tsp. ground sage
½ tsp. black pepper
¼ tsp. ground allspice
Double pie crust
Instructions
Preheat oven to 425˚F. In a saucepan, combine pork, moose, onion, garlic, beef broth, salt, thyme, sage, pepper, and allspice. Cook over medium heat, stirring constantly, until meat is cooked (about 5 minutes).
Spoon the meat mixture into the pie crust. Place top crust on top and cinch edges to seal. Cut slits in top of pie to let steam escape. Cover edges of pie crust with foil so that they don't burn during baking.
Bake in preheated oven for 20 minutes, remove foil, return to oven, and continue to bake for 15 to 20 minutes until crust is golden brown. Let cool 10 minutes before slicing.