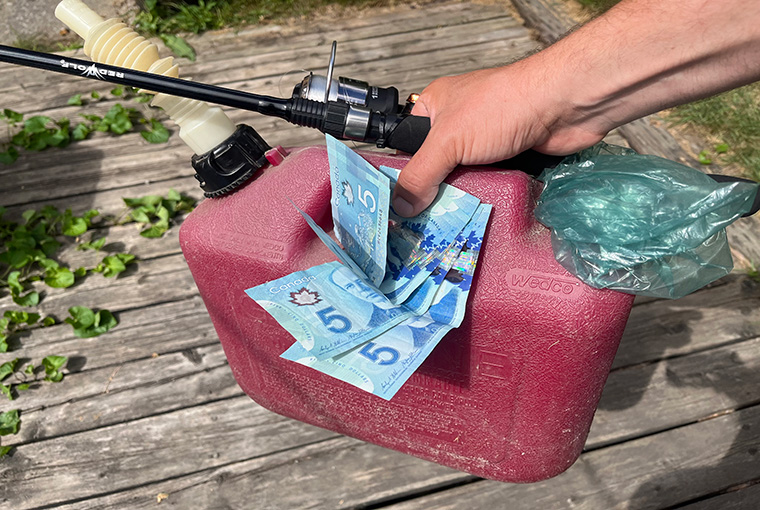 After enduring more than two years of pandemic-related revenue losses, many fishing and hunting guides are being forced to increase their rates to compensate for soaring gas prices.
"Gas-price inflation has been the biggest impact. It is more than double last year's cost," OOD Senior Editor and Nipigon River region fishing guide Gord Ellis said via email. "I think in 2023, guides across the board will have to revisit their daily fee."
According to Statistics Canada, the price of regular, unleaded gasoline at self-serve stations has doubled from the last two years from 104.3 cents per litre in Toronto and 117.7 cents per litre in Thunder Bay in 2020, to 205.9 cents per litre in Toronto and 214.4 cents per litre in Thunder Bay in July 2022.
Pandemic packed punch
Statistics Canada also reports that the Consumer Price Index (CPI) rose 3.4% on an annual average basis in 2021, the fastest pace since 1991 (+5.6%), following an increase of 0.7% in 2020, due to the pandemic. This rapid increase within the CPI signalled an inflationary trend.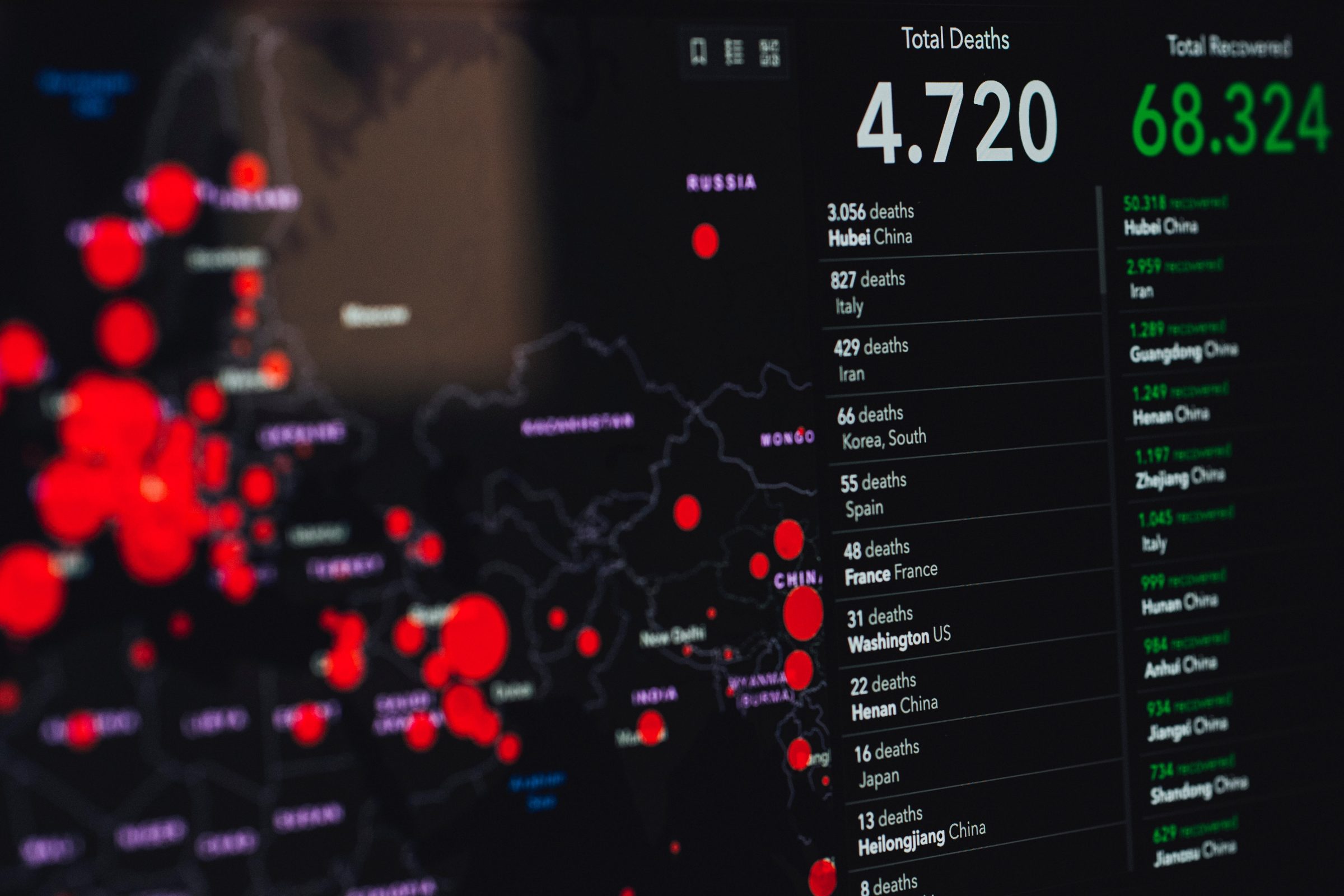 Today, because of the inflation within other sectors of the economy, people are unwilling to pay for these increased fees. Money is already tight with the increased cost of food and gas. This affects those working as guides who are struggling to make up for pandemic-related shortfalls.
The war in Ukraine is also impacting rising gas prices. Exported commodities are limited from eastern Europe, and the prices for those products in Ontario is rising exponentially. This has caused a chain of reactions across the Canadian economy.
Ontario OUT of DOORS (OOD) spoke with Gord Ellis, Gary Couillard of Matheson-based Nighthawk Outfitters, and Lyle Gayder of Hooked On Niagara Guiding Services to learn more about how guides are handling inflation.
Q&A: Feeling the pinch
OOD: How has the economy impacted you over the past two years?
Gord Ellis: I think in 2023, guides across the board will have to revisit their daily fee. Especially if you guide from boat and drive a truck. I trailer my boat to the spots, so it is a double-whammy. Tackle has gone up a bit, but it is negligible. Gas has been the killer.
Gary Couillard: Over the last couple of years, the majority of our clients were non-residents from the US. During the pandemic, when they couldn't come up for a while, we struggled to make income. When the border opened, it was only to people who were vaccinated, also eliminating clients.
Lyle Gayder: Like so many aspects of life over the past few years, the business climate for guides has been tumultuous. In my second year of business, I was faced with complete lockdowns by the provincial government. Ontarians were desperate to get away to the outdoors once restrictions eased, even if it was close to home.
This frenzy of bookings was enjoyed by most guides in southern Ontario, but with inflation starting to mount over the winter of 2022, it became clear to me that the need to raise prices to match the inflation. Rising guide rates coupled with an inflation-stressed customer base meant it would be difficult to turn a profit at all this year.
Without getting too deep into the financial weeds of my own guiding set-up, I can confidently say that boats are very expensive, as is stocking rods, reels, bait, and tackle for up to four people so that they can have a safe and fun day on the water with me. With gas being the main expense guides contend with, a seemingly overnight 30% jump certainly required guides to up their prices significantly if they wanted to make money, however, this is difficult to do as it risks scaring away both new clients and returning clients at a set price.
Chasing the bite
OOD: What modifications have you made to your business to compete during inflation?
GE: Very few modifications, really. Where I fish requires travel and often a boat ride. When you chase the bite, you can't really think about the cost. You just go where you think the client's best opportunity is.
GC: "I didn't have to cut down on any service fees or change much."

[Note: Couillard has been trying to maintain his prices as many of his customers are loyal, repeat clients. He says he has been fortunate because the province waved many fees. Gas prices are the most significant challenge now since he must do a lot of driving.]
LG: My response to inflation has been to slow down as much as possible – I think of it like a hamster running on a wheel when it starts spinning too fast. There are two choices, either try to outrun the wheel or hop off while it slows down on its own.
In all my time watching hamsters, tripping and getting pitched off the wheel has never seemed enjoyable for the hamster.
In all seriousness, the difficulties that inflation in gas – and now all product costs – has opened my eyes to how blessed I am to be able to fish as much as I do in the first place and to re-evaluate how I might get back into the guiding game when the seas subside.
For now, since the market is stressed and the profits are low, I'll continue to hone my craft and enjoy fishing by myself for a while.
Future of guiding
OOD: What can we do to help guiding in Ontario?
GE: The future of guiding in Ontario will be more expensive. Some people may have to downsize their boats or trucks to make it affordable to guide. As electric technology improves, guides (and all anglers) will adapt to it.
If people want guides and guiding to survive in Ontario, then supporting them by using their services is the best possible way.
GC: The provincial government waving the fees for bear management operators helped a lot during the pandemic. A lot of bear management operators lost 90% of their business and are slowly recovering, so if the government continued to wave the fees (at least for one more year) that would help the recovery and deal with inflation.
LG: I believe the biggest thing that can help the future of guiding is to promote and uphold a standard of service for those operating as "captains." This is the only way that guides in their industry can start to charge rates that allow them to make a decent living, and it starts with integrity and trust with prospective clients.
Can guides change inflation? No. However, when there are four guys with non-inspected, uninsured boats with sub-par safety equipment and knowledge of the area offering trips that undercut the one guy who is paying his dues and operating with integrity, it becomes harder and harder to move with the cost of inflation and living. I am a very optimistic and positive person, but something needs to change to give more recognition to the guides who are doing things the right way out there, because things are getting tough with inflation.
Contacts
Senior Editor Gord Ellis is a journalist, radio broadcaster, photographer, and professional angler guide based in Thunder Bay.
Reach Gord at mail@oodmag.com
Twitter: @GordEllis
Website: gordellis.com
Gary Couillard is the owner and operator of Nighthawk Outfitters.
Reach Gary on Facebook: Nighthawk Outfitters
Website: https://nighthawkoutfitters.ca
Lyle Gayder is a fishing fanatic and guide from the Niagara Region of Ontario. He currently runs his own guiding company called Hooked on Niagara – Guide Service.
Reach Lyle on Facebook: Hooked on Niagara – Guide Service
Instagram: hooked_on_niagara
YouTube: Lyle Gayder
---
To read more about the impacts on the outdoors community, click here