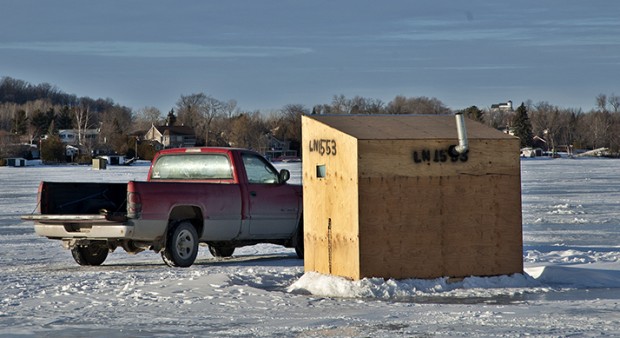 This year the Ontario government is making the process of registering ice huts easier for both individuals and operators by providing an online option.
Who needs to register?
Ice hut registration is required in fisheries management zones (FMZs) 9 to 12 and 14 to 20. All ice huts in these FMZs need to be registered unless they are tents and cover 75.4 square feet or less.
Ice huts only need to be registered once, so previously issued ice hut numbers are still valid. Once you have a number, you can use it on any ice hut you own.
Registration is free and can be done online here.
For a list of Ontario ice hut operators, see our online classifieds.