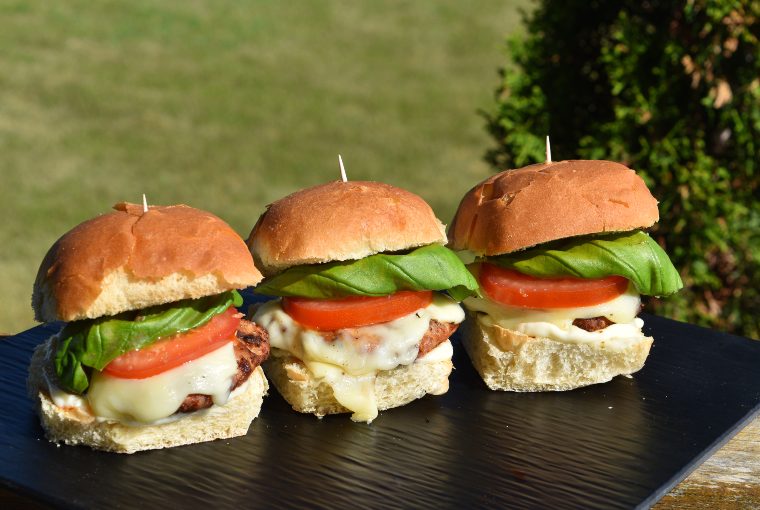 I grind my pheasant meat for this recipe but you could use whole breasts as well.
Ingredients
Makes 8 sliders
8 slider buns
2 slices of pepper jack cheese, each cut into 4
2 Roma tomatoes, each sliced into 4
8 large fresh basil leaves
½ cup mayo
For patties:
1 lb ground pheasant
½ cup bread crumbs
1 egg
½ tbsp salt
¼ tbsp ground black pepper
Directions
1. Mix ground pheasant, bread crumbs, egg, salt, and pepper in a bowl. Form into eight evenly sized meatballs. Squish down with your hand to form a mini burger patty.
2. Heat up the barbecue or grill to medium high. Oil grill and cook burgers for five minutes on each side, or until just cooked through.
3. Turn off heat and top with pepper jack cheese. Allow cheese to melt (two to three minutes).
4. Spread a layer of mayo on each bottom portion of slider bun.
5. Place cooked pheasant burger on top of mayo then top patty with a slice of Roma tomato and full basil leaf.
6. Spike with a toothpick and watch the sliders disappear!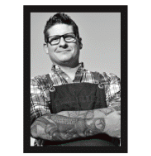 Rochon is OOD's food editor. You can follow more of his culinary adventures on Instagram: @wilderness_chef
Originally published in the August 2020 edition of Ontario OUT of DOORS magazine.
For more hunting stories, click here.