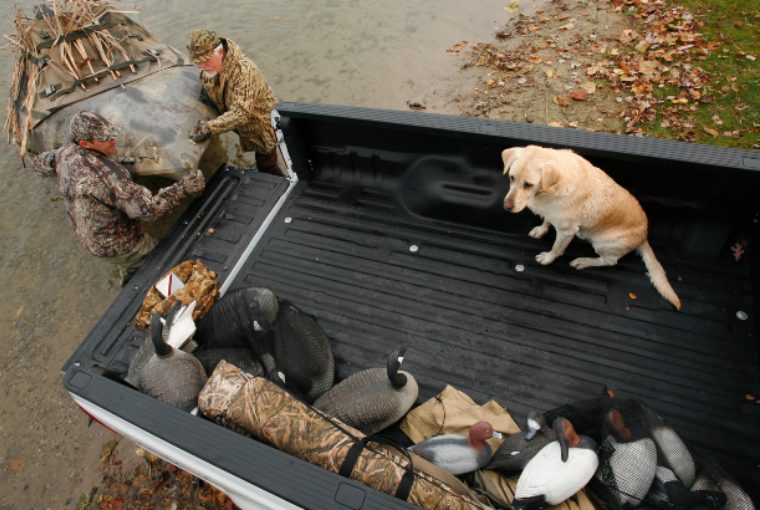 When the precipitous decline in numbers of waterfowl hunters became recognized almost three decades ago, conservation organizations stepped up to develop hunter recruitment programs. The earliest efforts were directed toward recruiting youth. It was widely believed that the future of waterfowling depended upon attracting kids.
Youth events and programs like Waterfowler Heritage Days continue a successful legacy of introducing new hunters to waterfowling. These events have also helped raise the public profile of our hunting heritage, often with positive media coverage. At some events, young hunters learned to prepare their game. Kids went home with memories and recipes.
Change is all around us, but the need to bring more people into waterfowl hunting for the sake of our lifestyle and traditions has not. While we are all proud of youth events, there is some question about the efficiency of focusing mainly on children and youth in hunter recruitment. Waterfowl hunting requires a significant contribution to gear; boats, motors, blinds, duck and goose decoys, calls, and many other essential accessories for overwater hunting. The entry-level requirements to participate in waterfowl hunting are well beyond the capabilities of young adults. Waterfowl hunting also competes with sports and electronic games for the attention of the youthful audience.
Building on strength
One of the most valuable attributes of conservation groups is networking. Volunteer groups like the Ontario Federation of Anglers and Hunters are built from the ground up and offer many ways to participate in hunting activities. Individuals interested in becoming a waterfowl hunter can use the networks put in place to find people not only willing to show them how to hunt, but also those who may be looking for a partner, to continue to hunt ducks in their senior years.
As the years go by, I find the work involved to continue hunting waterfowl over water sometimes daunting. These are years where a good companion who knows what to do (and what not to do), can keep you hunting, while others have stepped aside. These are invaluable benefits to both the mentor and student, and they can spring from active participation in hunting organizations.
Ground rules for a successful new hunter/mentor relationship
As a waterfowler with six decades of hunting under my belt (and counting), I have taken many new hunters out and have assembled some points on how each participant (mentor and student) can get the most out of their relationship.
Safety first and always. If I'm looking down a gun barrel, or trying to regain my hearing from a shot fired too closely, that's the end of the hunt;
Identify shooting lanes for each hunter and learn to take your side of incoming flocks;
Respect your mentor's secret spot(s). There is not much worse than finding your student and friends in your spot, or their abandoned shell casings;
Help out with expenses. It's worth remembering that a good guide for a day costs $500 or more, so getting to use your mentor's equipment, and their knowledge is a real bargain. Surprise your mentor with your contribution in all ways, to making the hunt possible;
Duck hunting starts well ahead of opening day. There are scouting fields and waters, building blinds, repairing equipment, and painting decoys. Trailer bearings and lights need attention. Tires may need replacing and of course, the worst time to test the outboard on your duck boat is opening morning. Pitch-in with serious and persistent offers to help and you will be at the top of the list for future invitations;
Invest in new equipment like decoys, to be used with your partner. Students seldom offer to replace decoys they shoot up or step on, leaving the mentor with the bill.
During the hunt
Leaning how to call is important, but use it under the direction of your mentor. Poor calling and obvious mistakes are cues to danger. Practise calling away from the marsh;
Wait for your mentor to call the shot. Novice hunters often get up too early on approaching birds, especially Canada geese. In your earliest days as a waterfowler, leave these decisions up to your mentor, but be a good observer;
Offer to bring lunch and coffee, and don't skimp on ingredients. You will be a hero!
Surprise your mentor by finding a good duck or goose hunt and inviting them to join you. You don't need a gun and gear to find a field hunt, just a car, maybe binoculars and some determination. Most farmers are easy to approach and they love to chat. The worst thing they can say is "no" but you will be surprised, often.
Mentored waterfowl hunting can become a two-way street, designed to meet the needs of the mentor, as well as the student. Respect the relationship, contribute fully to making it work, and you will watch it grow into a great waterfowling partnership.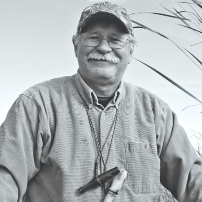 Dr. Bob Bailey began his career as a waterfowl biologist with the Canadian Wildlife Service before becoming an advocate for conservation and the future of hunting, fishing, and trapping. Bob has written for OOD for over 30 years. Reach Bob at mail@oodmag.com
Originally published in Ontario OUT of DOORS' 2020 Hunting Annual
For more on waterfowl, click here