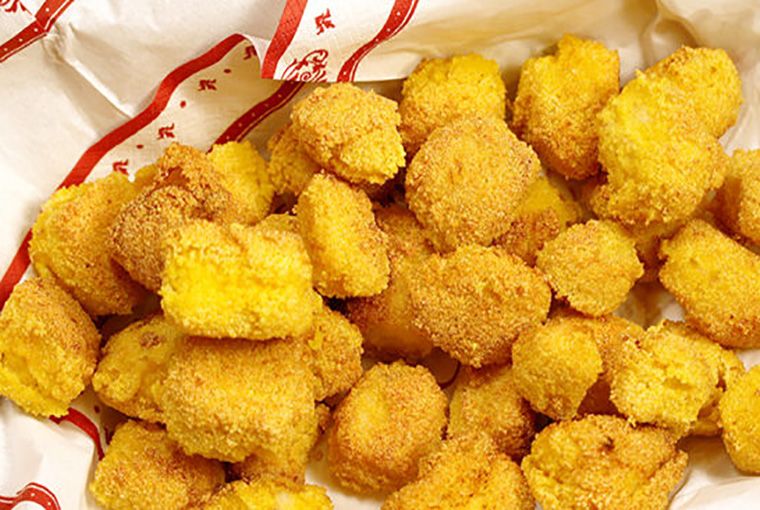 This recipe is reputed to be 200 years old. I don't know about that, but I know it works well with almost any fish. I like it best with walleye, but you can be the judge.
Ingredients
1 to 2 pounds of walleye, cut into bite-sized pieces
4 egg yolks
1/2 cup milk
1/2 tsp. salt
1/2 tsp. pepper
Peanut oil
1/2 bottle of beer that's gone flat (trust me this is hard to find in my house)
1 tbsp. seasoning salt
3 tbsp. brown sugar, maple syrup, or honey
About 1 cup cornmeal
Instructions
Place cut fish in glass dish. In a separate bowl, combine egg yolks, salt, pepper, and seasoning salt, then whisk until smooth. Add milk and beer, then whisk together. Add sugar (maple syrup or honey) and whisk until light and frothy. Pour liquid over fish, seal, and refrigerate at least two hours, preferably overnight.
Pour cornmeal into a shaker bag. Separate fish from marinade and discard marinade. Place fish into bag, a few pieces at a time, and shake until well coated. Remove from bag and continue until all pieces are coated.
Preheat electric frying pan to 370˚F. Cook fish nuggets for about four minutes per side, until cooked through and golden. Drain on paper towels.