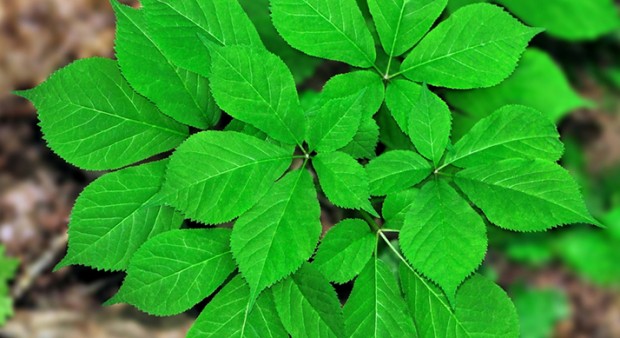 An Ontario business owner who sold wild ginseng learned the province is serious about protecting its endangered plants.
Kenneth Wing-Pue So, of Toronto, pleaded guilty to an endangered species-related offence to Justice of the Peace Rhonda Roffey in the Ontario Court of Justice earlier this summer.
The Court heard on Nov. 27, 2012, an undercover officer under Ministry of Natural Resources and Forestry (MNRF) supervision, purchased wild American ginseng roots that were harvested in Ontario, from the SBS-Sino Canada retail store located at 4300 Steeles Avenue in Markham. Officers returned later with search warrants to several more retail stores.
They seized 9 boxes of wild American ginseng from SBS Sino-Canada and 7 boxes from Anafit Health. All the seized boxes were available for sale in those retail stores.
The total retail price for the 16 boxes seized from the 2 stores was more than $8,000. All seized ginseng was forfeited to the Crown, and Justice Roffrey fined So $30,000 for the unlawful sale of American ginseng. So is the president of a variety of retail companies that are involved in the sale of ginseng.
MNRF Intelligence Officer Greg Borne said it was the largest fine to date for this type of offence.
American ginseng is native to the undisturbed forests of Ontario. Individual plants take several years to reach reproductive maturity and requires special conditions to survive. Wild populations of this endangered plant are threatened by illegal harvest for commercial purposes.
Typically, the harvest season is from July to September. "If hunters have any information about the harvest or sale of wild ginseng or see people in the woods with small digging tools and bags in the fall, they should notify the MNRF," said Borne.
The number toll-free number is 1-877-TIPS-MNR (847-7667). Alternately, you can call Crime Stoppers anonymously at 1-800-222-TIPS (8477).