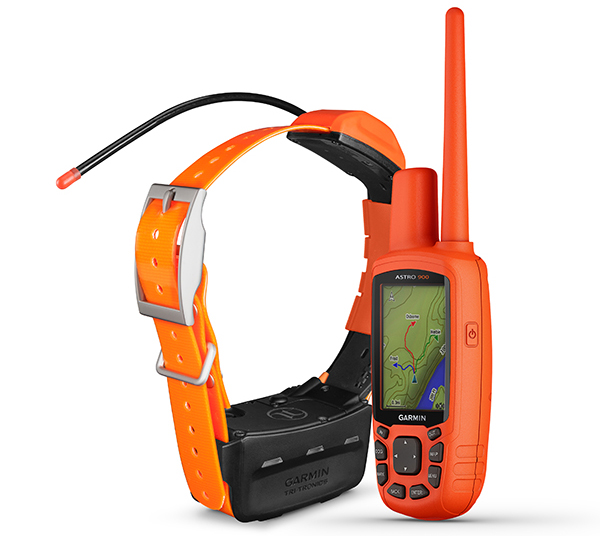 Garmin International Inc. has finally introduced a legal GPS tracking device option for Canadian hound and pointing dog enthusiasts.
Previously, Canadian hound and gun dog owners using older Garmin GPS collars and tracking systems were doing so illegally, since they relied on certain restricted radio frequencies.
Owners of these older Garmin units circumvented federal laws by purchasing the U.S. Garmin GPS tracking devices across the border. Aside from the illegality, this posed other problems. Uploading many electronic mapping updates was nearly impossible, as were some systems updates to fix bugs.
All that has changed with the introduction of the Garmin Astro 900, a system specially designed for approved use in Canada using the 900 MHz radio frequency.
"Now Canadian hunters have a robust, reliable, and easy-to-use dog tracking system which is approved for use in their country," said Dan Bartel, Garmin vice president of worldwide sales.
The new Astro 900 GPS dog tracking system boasts a handheld unit that can track up to 20 dogs at a range of up to five miles, and can update their location every 2.5 seconds. The system bundle is pre-loaded with TOPO U.S. and southern Canada maps and turn-by-turn road maps for North America. In addition, the bundle comes with a one-year BirdsEye Satellite Imagery subscription.
The new handheld also includes enhanced Hunt Metrics dog performance data like distance traveled, time afield, and an automatic accounting of how many times a dog has treed or pointed game.
The introduction of this product doesn't solve problems with older U.S. based Garmin GPS tracking systems. Those previously purchased products still utilize restricted frequencies and are illegal to buy, sell, and use in Canada.
Grizzlies in Ontario? Click here for details.