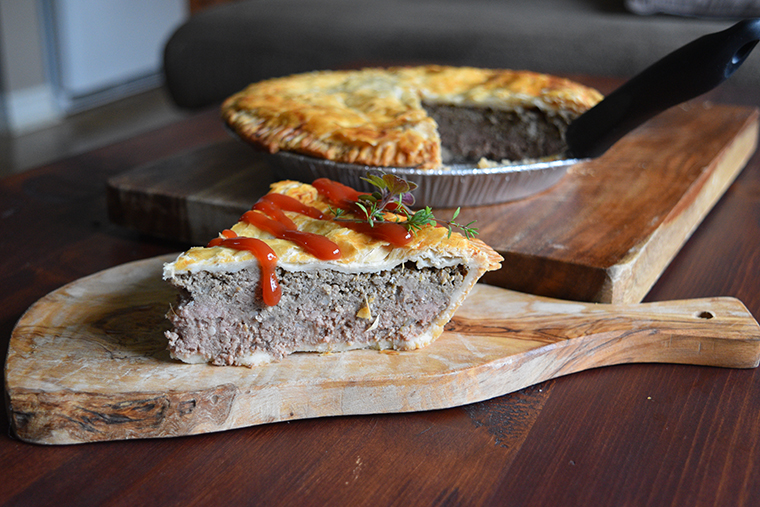 Nothing says winter around my house like tourtière. I use a blend of venison, pork, and veal but feel free to make your own mix with moose, elk, or any other flavourful game meat.
Ingredients
(makes two pies) 
•¼ cup olive oil
•1 large onion, diced
•4 garlic cloves, minced
•1 lb. ground venison
•1 lb. ground pork
•1 lb. ground veal
•2 cups beef stock
•2 tbsp. ground sage
•3 tbsp. ground allspice
•2 cups Ritz crackers, crushed
•Salt and pepper, to taste
•2 x 10" unbaked pie shells with lids
•2 eggs, beaten
Directions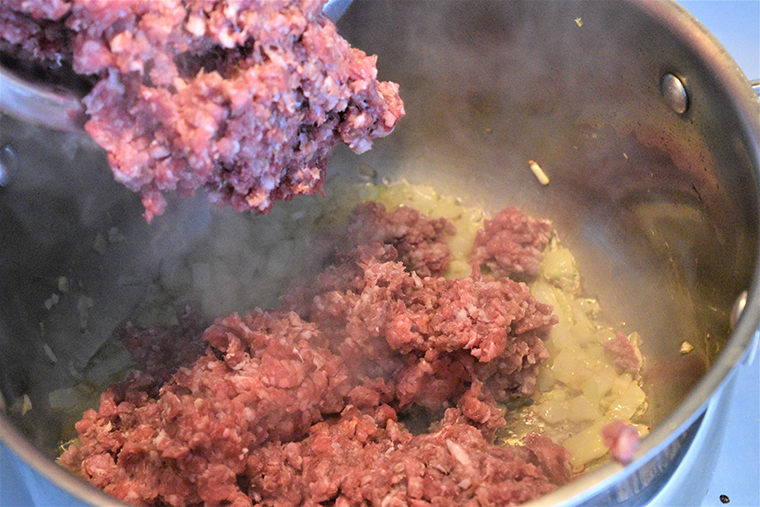 Preheat oven to 375˚F. Heat olive oil on medium heat in pot. Sauté onions and garlic for 5 minutes. Add all ground meats. Brown for 5-6 minutes. Pour in beef stock and season with sage and allspice. Simmer for 10-15 minutes on medium heat.
Add Ritz cracker crumbs to help absorb some of the liquid. (If your mixture still seems too runny, add an additional cup of cracker crumbs). Season with salt and pepper.
Allow mixture to cool. Evenly spread tourtière filling into each pie shell. Cover with lid and press the edges closed with a fork. Make a few 1-inch slits in the middle of the pie to allow steam to escape. Brush top with beaten egg. (If consuming at a later date, cover tightly with plastic wrap and freeze.)
Place tourtière in preheated oven and bake for 40-50 minutes, until pie dough is flaky and golden. Remove from oven, drizzle with ketchup, and enjoy.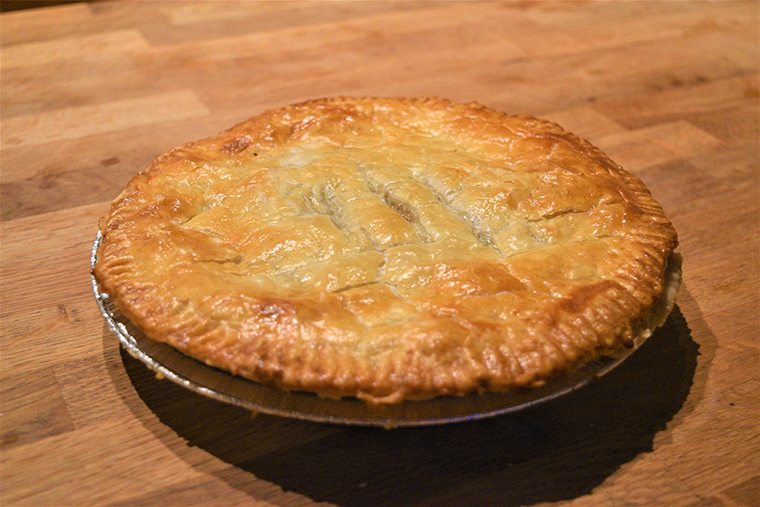 This recipe was first published in the Nov-Dec 2017 issue of Ontario OUT of DOORS magazine.
Check out Andrew's great wild cooking videos here.