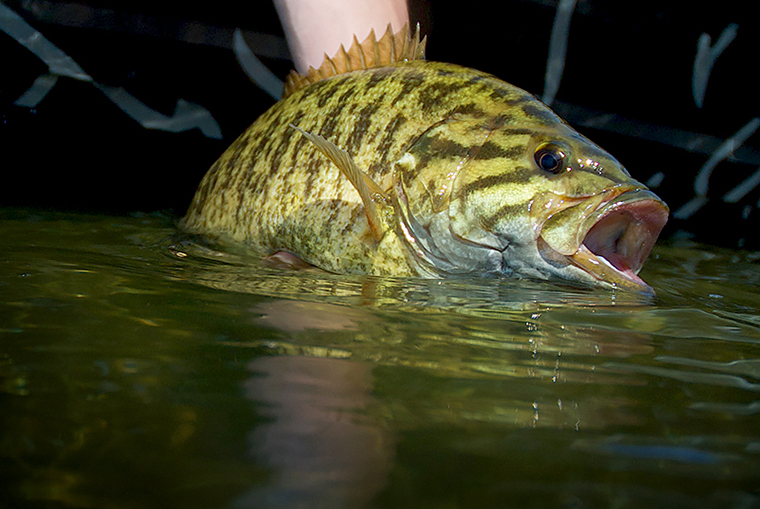 Dark green: Days when fish and game are most active.
Light green: Days when fish and game are more active than usual.
Orange unofficial key dates
June 30 – July 8: National Fishing Week
July 1: Canada Day
July 3: Antlerless deer draw deadline
July 11: Additional game seals for deer available for southern Ontario
MajorAM/PM: Daily times when fish and animals are likely to be most active. Periods last two hours, beginning at listed time.
To get appropriate sunrise and sunset times for your area, visit the Government of Canada's weather website.
Download the full 2018 solunar table PDF.
| | | | | | | | | |
| --- | --- | --- | --- | --- | --- | --- | --- | --- |
| Day | SunRise | SunSet | MoonRise | MoonSet | MinorAM | MajorAM | MinorPM | MajorPM |
| 1 | 5:37 | 9:09 | 11:27p | 8:44a | 8:28 | 2:17 | 8:51 | 2:40 |
| 2 | 5:37 | 9:09 | 11:57p | 9:44a | 9:19 | 3:08 | 9:42 | 3:30 |
| 3 | 5:38 | 9:09 | NoMoon | 10:44a | 10:09 | 3:58 | 10:31 | 4:20 |
| 4 | 5:38 | 9:09 | 12:24a | 11:46a | 10:57 | 4:46 | 11:19 | 5:08 |
| 5 | 5:39 | 9:08 | 12:50a | 12:48p | 11:44 | 5:33 | —– | 5:55 |
| 6 | 5:40 | 9:08 | 1:16a | 1:52p | 12:05 | 6:18 | 12:29 | 6:40 |
| 7 | 5:40 | 9:08 | 1:42a | 2:59p | 12:50 | 7:02 | 1:14 | 7:26 |
| 8 | 5:41 | 9:07 | 2:11a | 4:09p | 1:34 | 7:47 | 2:00 | 8:12 |
| 9 | 5:42 | 9:07 | 2:44a | 5:22p | 2:20 | 8:34 | 2:47 | 9:01 |
| 10 | 5:43 | 9:06 | 3:24a | 6:34p | 3:09 | 9:24 | 3:38 | 9:53 |
| 11 | 5:43 | 9:06 | 4:12a | 7:44p | 4:02 | 10:18 | 4:33 | 10:49 |
| 12 | 5:44 | 9:05 | 5:10a | 8:47p | 5:01 | 11:17 | 5:33 | 11:48 |
| 13 | 5:45 | 9:04 | 6:18a | 9:41p | 6:04 | —– | 6:35 | 12:51 |
| 14 | 5:46 | 9:04 | 7:32a | 10:28p | 7:09 | 12:54 | 7:40 | 1:24 |
| 15 | 5:47 | 9:03 | 8:49a | 11:07p | 8:14 | 2:00 | 8:43 | 2:29 |
| 16 | 5:48 | 9:02 | 10:05a | 11:40p | 9:18 | 3:04 | 9:45 | 3:31 |
| 17 | 5:49 | 9:02 | 11:19a | NoMoon | 10:17 | 4:04 | 10:42 | 4:30 |
| 18 | 5:50 | 9:01 | 12:29p | 12:10a | 11:11 | 4:59 | 11:36 | 5:23 |
| 19 | 5:50 | 9:00 | 1:37p | 12:37a | —– | 5:50 | 12:01 | 6:13 |
| 20 | 5:51 | 8:59 | 2:42p | 1:05a | 12:24 | 6:36 | 12:47 | 6:59 |
| 21 | 5:52 | 8:58 | 3:46p | 1:33a | 1:08 | 7:19 | 1:31 | 7:43 |
| 22 | 5:53 | 8:57 | 4:47p | 2:03a | 1:50 | 8:02 | 2:13 | 8:25 |
| 23 | 5:55 | 8:56 | 5:46p | 2:37a | 2:31 | 8:43 | 2:55 | 9:07 |
| 24 | 5:56 | 8:55 | 6:40p | 3:15a | 3:14 | 9:26 | 3:38 | 9:50 |
| 25 | 5:57 | 8:54 | 7:30p | 3:59a | 3:57 | 10:09 | 4:21 | 10:33 |
| 26 | 5:58 | 8:53 | 8:15p | 4:47a | 4:42 | 10:54 | 5:06 | 11:18 |
| 27 | 5:59 | 8:52 | 8:55p | 5:41a | 5:29 | 11:41 | 5:53 | —– |
| 28 | 6:00 | 8:51 | 9:30p | 6:38a | 6:17 | 12:05 | 6:40 | 12:28 |
| 29 | 6:01 | 8:50 | 10:01p | 7:37a | 7:05 | 12:54 | 7:28 | 1:17 |
| 30 | 6:02 | 8:49 | 10:29p | 8:37a | 7:54 | 1:43 | 8:17 | 2:05 |
| 31 | 6:03 | 8:48 | 10:55p | 9:39a | 8:43 | 2:33 | 9:05 | 2:54 |
Find 9 great fishing boat alternatives here