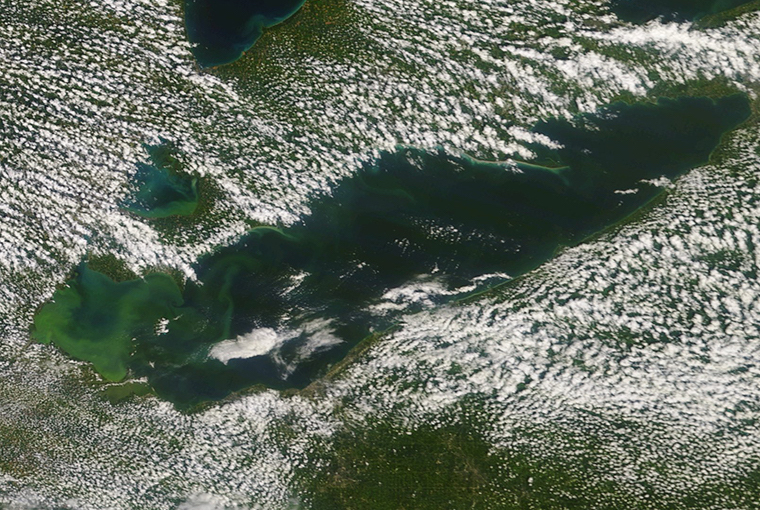 Fish populations are declining in all but one of the Great Lakes, due in part to invasive species, according to a new report by the Great Lakes Science Advisory Board (SAB).
Understanding Declining Productivity in the Offshore Regions of the Great Lakes, submitted to the International Joint Commission (IJC) at the end of July, describes how invasive mussels are sequestering nutrients near shore, leaving larger fish hungry in the depths.
Algae blooms and invasive mussels
Although its own fish population is not declining, Lake Erie's algae blooms are thought to be culprits in starving deep-water fish of much-needed nutrients.
Ontario Federation of Anglers and Hunters Fisheries Biologist Adam Weir agreed with the report's key finding, implicating zebra and quagga mussels.
"They uptake tiny forms of plankton through their filter feeding behaviour, food that would have otherwise gone to lower trophic levels and eventually to prey fish," he said. "This is a major concern for our fisheries, and researchers are just beginning to unravel the large-scale impacts to various components of the food web."
Recommendations made
The report also cites The Great Lakes Water Quality Agreement in recognizing the delicacy of managing the complex relationships between ecosystems within the Great Lakes basin. It suggests several recommendations, including exploring and implementing "opportunities and capacities for cooperative application of ecosystem forecasting science addressing nutrient and fisheries management in the Great Lakes."
The province announced a $2 million investment to further invasive species management in June.
"Invasive species are among the largest challenges to conservation," Invasive Species Centre Board of Directors Chair Bob Lambe stated in a release.
Click here for more on the Invading Species Awareness Program (ISAP)
To read more on the province's invasive species action plans, click here
Click here for more outdoors news