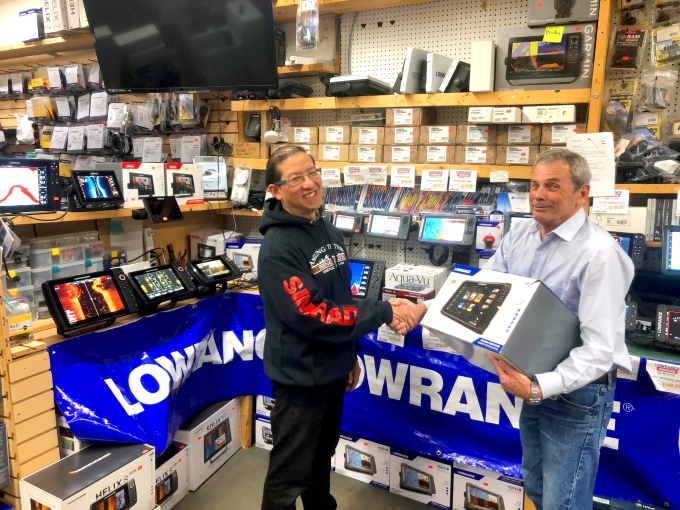 Electronics are an integral part of every angler's presentation for Great Lakes salmon.
Choosing the right unit, however, requires a bit of research.
Need to know
Priority information obtained from a boat's elec­tronics is used to produce a salmon game plan. Shane Thombs is an expert on electronics, and utilizes his skills guiding on Lake Ontario with his charter-boat operation, FINtastic Sportfishing.

"Spatial awareness of your surroundings allows the opportunity to justify how and where you fish," said Thombs.
Thombs must-haves from electronics are:
• Downspeed, more important than sonar for accu­rate lure presentation
• Down-temperature
• GPS and high detail (<3 ft. increments) contour bathymetric chart plotting
• Sonar with CHIRP technology for greater resolu­tion and target separation
Probes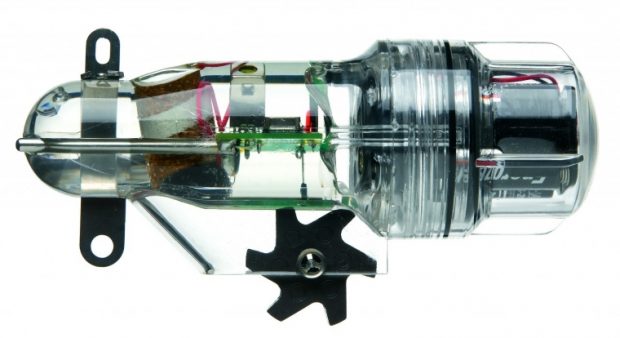 Many anglers consider water temperature and trolling speed at the lure as the two most impor­tant factors for salmon success.
The Fish Hawk X4 provides both surface boat speed and water temperature, and lure speed and water temperature at the probe. Information is displayed on an LCD screen. The X4D model offers the same features, plus wireless digital data transmission with Bluetooth Smart technology.
The Fish Hawk TD detachable gauge is an inex­pensive (under $200) portable unit that provides both temperature and depth data. Dropping the gauge to bottom provides a stored record of tem­peratures in five-foot intervals. It can also be attached to any diver, lead core, or copper rig to determine the depth to within one foot that the rig is tracking.
After marking speed of boat and length of line out, the unit is reeled back in and will indicate how deep the rig was running. The probe is not attached during fish­ing. Anglers may keep a log for each different rig and for different leads and speeds. Time consuming, but worth it if you're on a budget.
Sonar
Joslyn Leung who works at Angling Outfitters in Woodstock is recognized as one of the primary experts on sonar in Ontario. At the seminars he presents across the province, Leung educates salmon anglers about priority sonar features.
"The power of your sonar measured in watts is critical in producing an enhanced image. The Lowrance Hook and Humminbird models start at 8,000 watts. With certain man­ufacturers the option exists to upgrade to an Airmar transducer, which can multiply power five times to 40,000 watts," said Leung.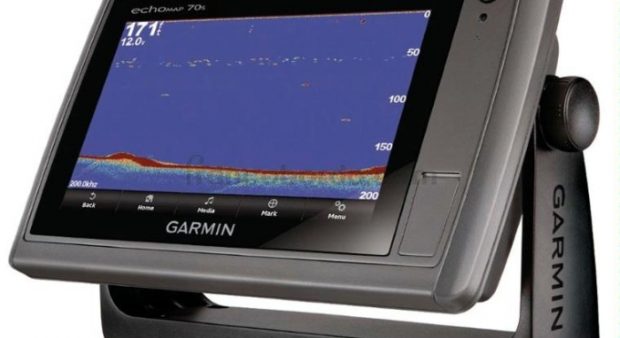 A second key feature is compressed high intensity radiated pulse (CHIRP) technology. CHIRP allows a transducer to utilize a range of frequencies to intensify clarity and provide better target separation.

"Lowrance or Simrad products allow dual sonar output use on a split screen so you can run one frequency on one side as well as another on the secondary. Primary screen high chirp 20˚cone, will be for finding bait and gamefish and medium chirp, 60˚cone, is best for tracking downrigger balls and covering larger areas outside the primary cone angle," Leung added.
A good GPS sonar combo unit will accept second-party mapping software such as Navionics plus.
Do your research and make sure you're confident you understand the advantages of different electronics options for salmon on the Great Lakes.
Originally published in the August 2019 edition of Ontario OUT of DOORS magazine
Click here for more fishing stories
For more outdoors news, click here