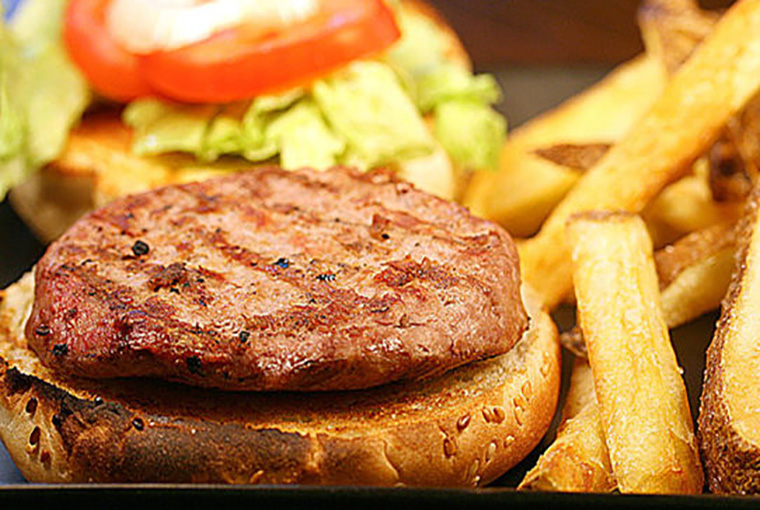 This recipe will work for most types of ducks in Ontario. However, I try to stay away from diver ducks, as they tend to be a bit strong in flavour.
Ingredients
1 lb. ground duck meat
1/4 lb. ground pork
4 scallions, finely chopped
2 tsp. fresh ginger
1/2 tsp. salt
1/4 tsp. Chinese five-spice powder
1 tsp. freshly ground pepper
2 tsp. vegetable oil
4 slices Swiss cheese
4 hamburger buns
Instructions
In a bowl, mix ground duck, scallions, ginger, pork, Chinese five spice, salt, and pepper. Portion into four patties. Heat vegetable oil in a heavy frying pan over medium heat, until the oil begins to shimmer. Cook burgers, flipping once. They should take about eight minutes for medium rare. Top with cheese. Once cheese has melted, place burger in buns and serve.