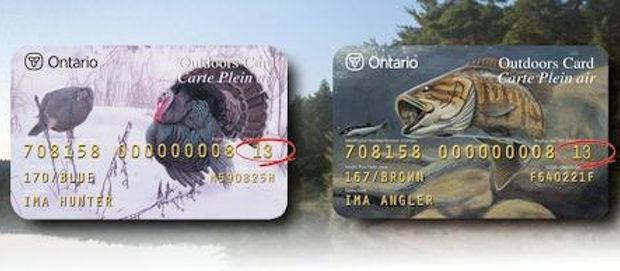 Three years goes by fast when you are having fun hunting and fishing. It might be time to take a peek at the expiry date on your Outdoors Card. Are you due for a new one?
Starting Dec. 3 you will be able to renew your card online, by phone (1-800-288-1155), or at participating Service Ontario centres and licence issuers.
The Ministry of Natural Resources will not be mailing out reminders or forms this year and is encouraging all anglers and hunters to make sure their card is up to date.