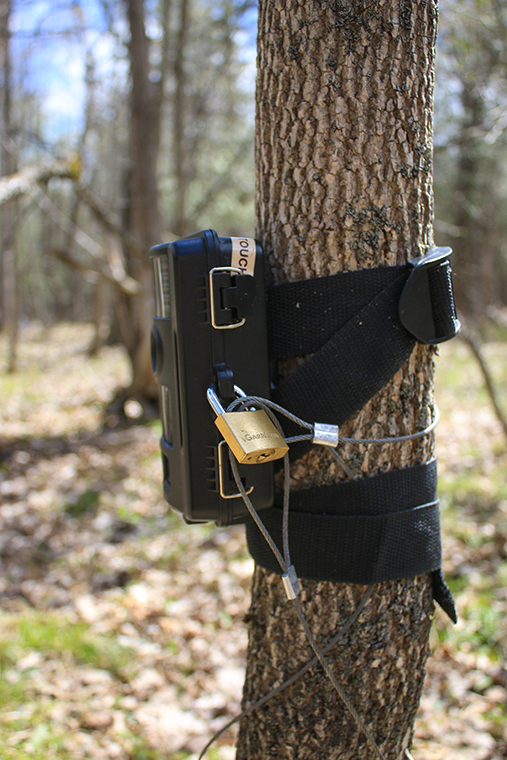 Trail cameras give us an undeniable edge when it comes to learning more about the game we
hunt. But these units come at a price, and protecting our valuable investment from sticky-fingered forest thieves has sadly become a fact of life. Commercial lock boxes and cable systems can be costly, and aren't always compatible with specific units.
Here's a DIY alternative that's easy to assemble and effective. Best of all, it's inexpensive.
Materials:
• 1 ⁄8′′ aircraft cable (2 metres)
• 1 ⁄8′′ aluminum sleeves (2 pieces)
• Padlock
Tools:
• Hammer
• Wire cutters
Project time:
5 minutes
Cost:
$8.89 including tax (2 metres of cable and 6 pack of sleeves — padlock not included in price).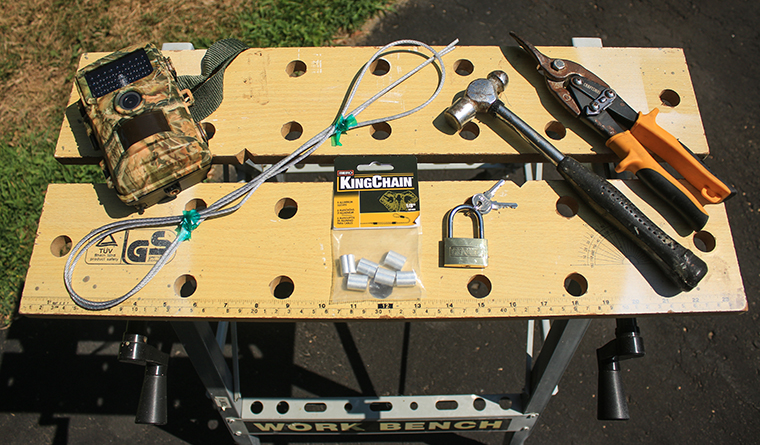 Method
Step 1:
If your trail cam has a plastic through slot or enclosed strap sleeve in the rear, run one end of the aircraft cable through it, stopping at the halfway point. (If none are found on your unit or the wire won't fit, skip this step.)
Step 2:
Thread one end of the cable through an aluminum sleeve, forming a 1- to 2-inch loop before threading it back through the adjacent sleeve hole. (If you have trouble threading the cable into the sleeve, trim a clean edge with the wire cutters).
Once threaded, place the wire and sleeves on a solid surface (an old patio stone works well) and use a hammer to crimp the sleeve shut by hitting it firmly.
Repeat this step with the other end of the cable and a second sleeve.
And that's all there is to it.
After attaching your trail camera to a tree, the aircraft cable can be wrapped around the trunk and secured with a padlock through both end loops. If your cam has a through hole "lock" latch on the side, simply thread the padlock through this receptacle as well as both cable end loops. (Use this method if you omitted Step 1).
Give this trail camera lock a go this season. After using this simple method for a number of years, I've yet to experience theft or tampering.
---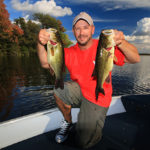 Originally published in the Fall 2020 issue of Ontario OUT of DOORS magazine.
Justin Hoffman is an outdoor writer, photographer, and YouTuber based in the Ottawa area.
You can find his trove of trail camera compilations and nature videos here.