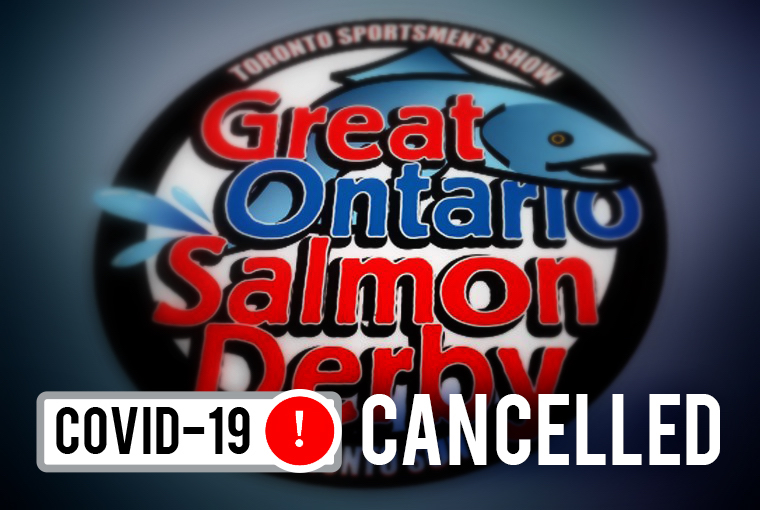 The 2020 Great Ontario Salmon Derby (GOSD) is cancelled this year, owing to the COVID-19 pandemic.
The GOSD is a 23-year tradition along the north shore of Lake Ontario. It was originally intended to run from July 4 to Aug. 22. The event typically includes a series of fishing contests, with winners decided by the combined weight of the salmon they catch.
The derby was set to offer several grand prizes, weekly mini-awards, one Walter Oster Junior Angler Day, and other opportunities.
With profound sadness
"While we were very hopeful that we would be able to proceed with the 24th edition of the Derby, we believe ensuring public health and safety is paramount," organizers stated in a Thursday, April 16 release.
Officials thanked everyone for their support and said they look forward to planning the 2021 event.
The cancellation is in keeping with the recommendations of federal, provincial, and municipal governments.
Fishing open: Premier
As concerns that COVID-19 will continue to affect fishing in Ontario mount, Doug Ford assures seasons will open as usual.
"Fishing will still be open, but the fishing derbies, we're requesting, we're not putting an order in, but I think it's common sense, we don't want the fishing derbies to happen," he told Dryden radio station CKDR news.
Failure to observe social distancing practices has already prompted boat launch closures, restricted land access, and delayed waterway openings.
Show also cancelled
The GOSD is owned by the Toronto Sportsmen's Show (TSS).

The TSS is owned by the Canadian National Sportsmen's Shows (CNSS).

These organizations are mandated toward conservation, as well as fostering love of the outdoors in Canadian youth.

The Toronto Sportsmen's Show (circa 1948) was similarly cancelled prior to its launch in March. TSS' 2019 outdoor super show brought in more than 63,000 visitors.
The cancellation was a devastating loss for outfitters and outdoors businesses that rely on trade shows to survive.
Click here for more COVID-19-related stories
For more outdoors news, click here